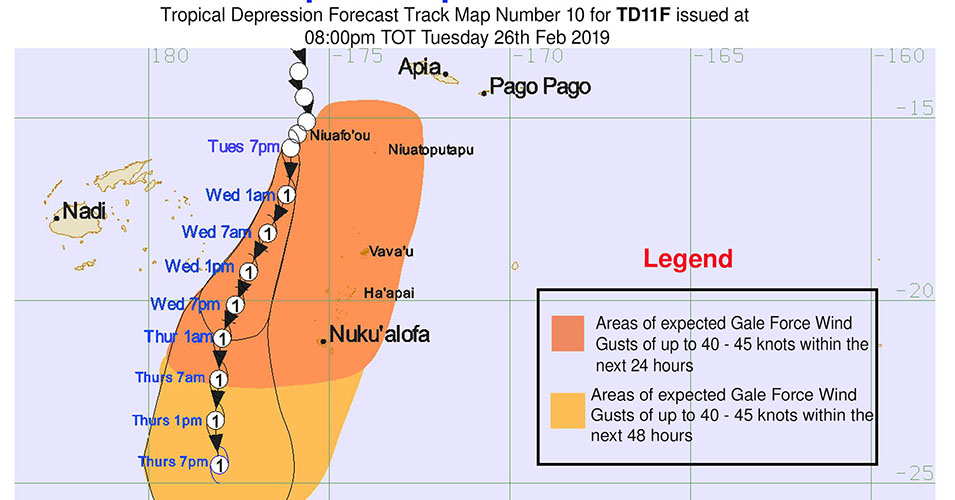 A gale wind warning is now in force for all of Tonga land areas and coastal waters as Tropical Depression 11F was located 55km west southwest of Niuafo'ou or 245km west of Niuatoputapu or 385km northwest of Vava'u at 7:00pm this evening.
There is a high chance for the system to develop into a tropical cyclone by tonight according to Tonga Meteorological Services.
The system is gradually moving south southwest at a speed of 8 knots (15 km/hr).
A heavy rain warning and flash flooding is in force for the Niuas and Vava'u and Ha'apai.
A heavy damaging swell remains in force for all Tonga coastal waters.
Near the centre, maximum winds are about 30 knots (55km/hr) with momentary gusts up to 40-45 knots (74-83km/hr).
On its current track, TD11F is expected to lie at about 180km south southwest of Niuafo'ou, 290km north-west of Vava'u or 360km north northwest of Ha'apai at 1am Wednesday.