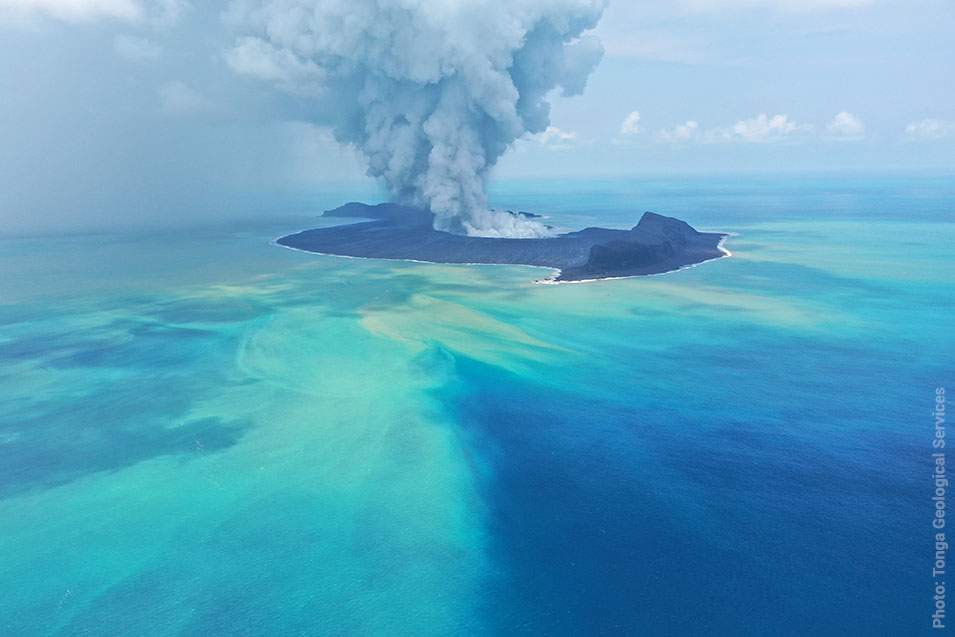 Seawater around the active Hunga Tonga Hunga Ha'apai volcano is contaminated with toxic volcanic discharge and local fishermen should assume that fish in these waters are poisonous or poisonous if consumed, Tongan authorities warned today.
The contaminated areas are clearly visible on new aerial photographs taken above the area last week.
"The discoloration of the sea shows a significant discharge of volcanic fluids (steam, condensates laden with chemical elements) into the sea and contaminating the seawater.
"It is advised to assume fish in these waters are poisoned or poisonous if consumed," Tonga Geological Services stated this morning.
Activity decreased
Volcanic activity has decreased significantly since the explosive eruption of Dec. 20, 2021, when gaseous emissions, including acidic dust and ash, reached altitudes of 3-16km.
On December 21 TGS advised all Tongans to protect their water supplies from possible acidic rain until the volcanic eruption ceases.
Today, TGS indicated that the danger from the high level contaminants had passed. "It is safe to reconnect your rainwater harvesting systems at this time."
The volcano continues to be closely monitored for possible renewed increase.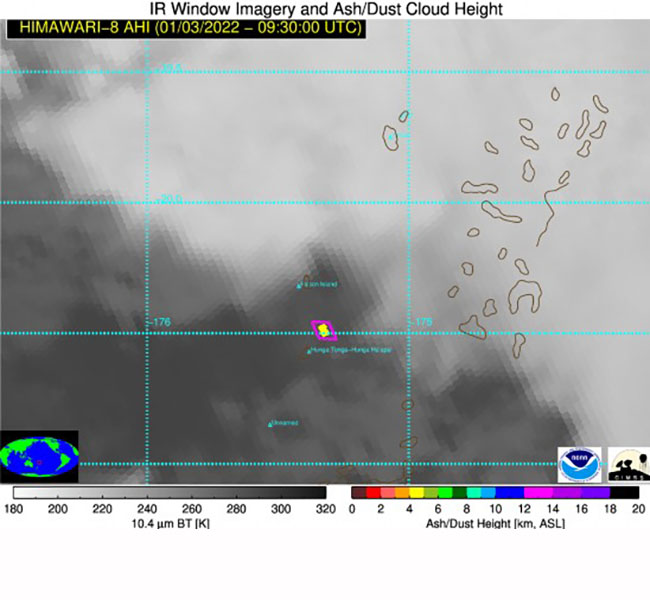 TGS said that observations of satellite images captured between 3:30 pm yesterday (Jan. 3, 2022) and 5:30 am this morning (Jan. 4, 2022) revealed an ash plume.
"A small volcanic ash plume was detected between 10:20 pm and 10:30 pm last night at altitude 6-7km above sea level, between 5-8km northeast (NE) of the volcano.
"At 10:30 pm the ash plume descended to altitude 5km above sea level between 8-10km NE of the volcano."
TGS advised that sailors passing near the volcano should stay 5km away at all times, and to be aware of the volcanic hazards.
See also:
Tongans told to protect water tanks from acid rain, as eruption continues