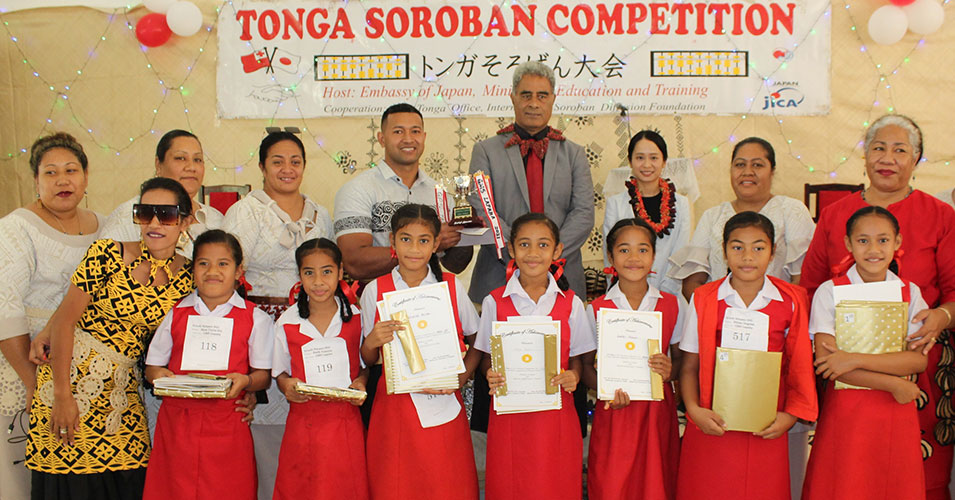 Youngsters from the Lapaha Government Middle School won the eastern district's soroban competition held on June 10, at Tatakamotonga in Tongatapu.
Twenty two schools competed in the written, oral and flash examinations, and the winners of each category for classes 3, 4, and 5 were awarded prizes.
The overall best school was Lapaha Government Middle School (GMS) with GMS Mu'a, second and Tu'aliku, third.
The western district also held their soroban competition on June 9 at Te'ekiu.
The best oversall school was awarded to Kahoua Government Primary School (GPS) followed by GPS Tokomololo in second and Hofoa in third place. 
Meanwhile, the Central District soroban competition will be held on June 11 at the Epworth Hall in Nuku'alofa. 
The soroban nationals will be held in November this year, where the winners from each district will be competing for the top prizes.