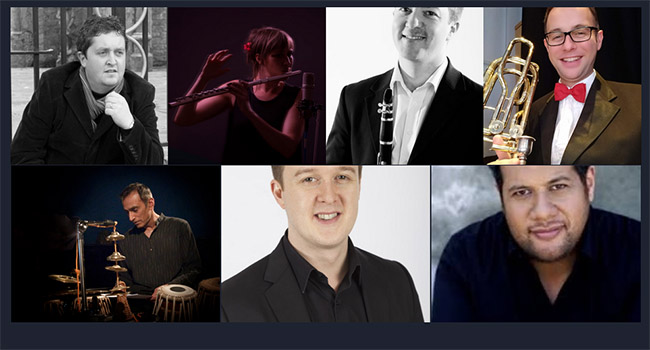 Musical Tongans are urged to apply to join in a Commonwealth Musical collaboration "for healing the human spirit during CoVid-19" by combining the voices of 54 musicians from 54 member countries in a powerful virtual performance, the music video aims to showcase every Commonwealth member nation.
"We need a musician to represent Tonga on this project, and we haven't had any applications yet!" Léonie Adams, artistic director of the The Dionysus Ensemble told Matangi Tonga this morning. "The project, we hope, will showcase the Commonwealth's huge range of musical traditions."
"It would be a real shame if Tonga wasn't represented on this project, so please do encourage anyone interested to apply. Young or old, beginner or advanced, any instrument or singing - everyone's welcome!"
Applications close on 25 October 2020.
The Dionysus Ensemble in London, UK, have been commissioned by the Commonwealth Secretariat to create the online Commonwealth musical performance, with performers from each member nation coming together in music to show solidarity, connection and communication throughout the Commonwealth during the pandemic.
Layne Robinson, the Commonwealth Secretariat's head of social policy development, said: "This is a great opportunity to work with an outstanding and internationally recognised music partner to showcase the amazing talent and rich cultural diversity in 54 countries.
"Music has the ability to communicate the unspoken feelings of these challenging and uncertain times, we celebrate the contribution of the arts, music and culture in healing and inspiring the human spirit, even as we focus on rebuilding our lives and the society."
"This project will also help to establish a bond and solidarity between people and communities in Africa, Asia, the Caribbean and Americas, Europe and the Pacific."
Applicants will perform to a track produced by the Dionysus Ensemble. They will also be required to record a short video about themselves and their community.
The Dionysus team are professional musicians working at the highest level within the UK, including performing at the Proms, recording at Abbey Road Studios & touring with artists such as Shirley Bassey & Jason Donovan and orchestras such as the Royal Philharmonic Orchestra and the London Symphony Orchestra. They are the first-ever Ensemble in Residence for The Commonwealth Resounds, the accredited music organisation within the Commonwealth.
Among the Dionysus voice performers is Jonathan Fa'afetai, a New Zealand born Samoan, an award winning young artist, who graduated from the London Royal Schools Opera Course at the Royal College of Music, UK.
The Commonwealth is a voluntary association of 54 independent and equal sovereign states, with a combined population is 2.4 billion, of which more than 60 per cent is aged 29 or under. 

The application form is on https://www.thedionysusensemble.com/commonwealthmusic.html