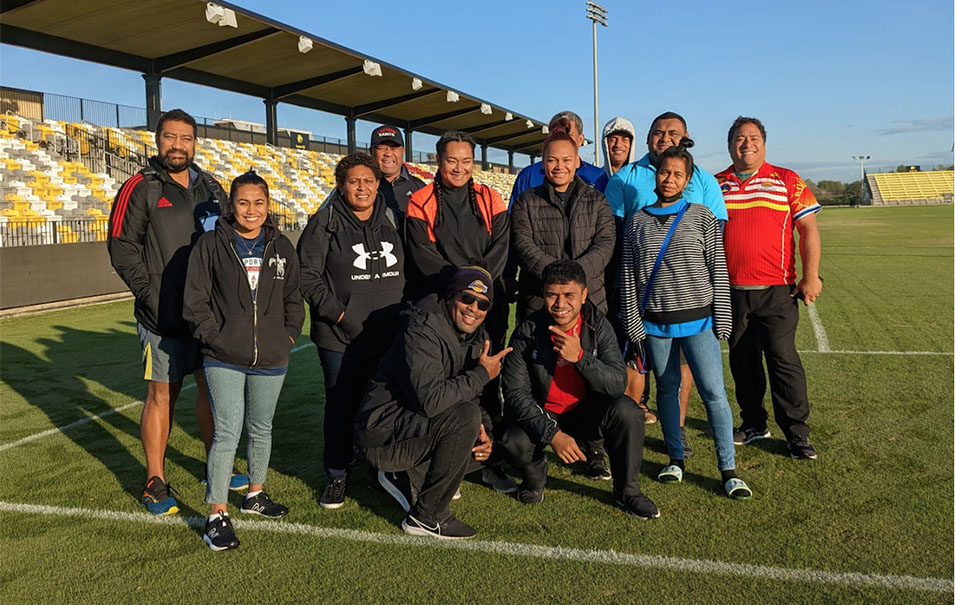 Thirteen youth rugby coaches from Fiji, Tonga, and Kiribati travelled to the United States on a
U.S.
Department of State sponsored Sports Visitors program, aimed to improve their coaching skills.
From 3-18 December, they attended conferences, met with their American coaching counterparts, and participated in specialized workshops tp enhance their mentorship and youth development skills.
U.S. Embassy Suva's Deputy Public Affairs Officer, Will Romin, said as Pacific youth return to the classroom after two-years of virtual learning, it's important that the adult mentors in their lives help them to regain the social and emotional tools lost during the pandemic.
"School coaches are influential figures to secondary school students, and this program helps the coaches develop their players into champions on the field, and leaders in their communities.
"The Sports Visitor program is one way that the U.S. Embassy demonstrates our commitment towards a healthy, resilient, and educated Pacific region."
The two-weeks program was in New Orleans, Houston, and Nashville, where participants met with individuals and organizations dedicated to using sports as a vehicle for youth development. 
They learned ways to use their coaching skills to help their students and players embrace conflict resolution, community service, and academic excellence in their daily lives.
They also enjoyed a variety of American cultural experiences, including attending professional basketball and hockey games, visiting NASA Space Center in Houston, and trying a variety of regional cuisines.
Tongan coaches
Participating in the programme were four Tongan coaches:
Koliniusi Lepa, Lecturer with a Certificate in Sports Science
Mele Milate' Akolo, Rugby Development Officer with the Tonga Football Association and professional coach at the Haveluloto Youth Soccer Club
Mele Tangikina Eke, Sports Adminstrator for Folaha Youth Society and coach/player for Tonga Netball
Sione 'Ahofono, Tonga High School Math teacher/Sports Master and Rugby Coach