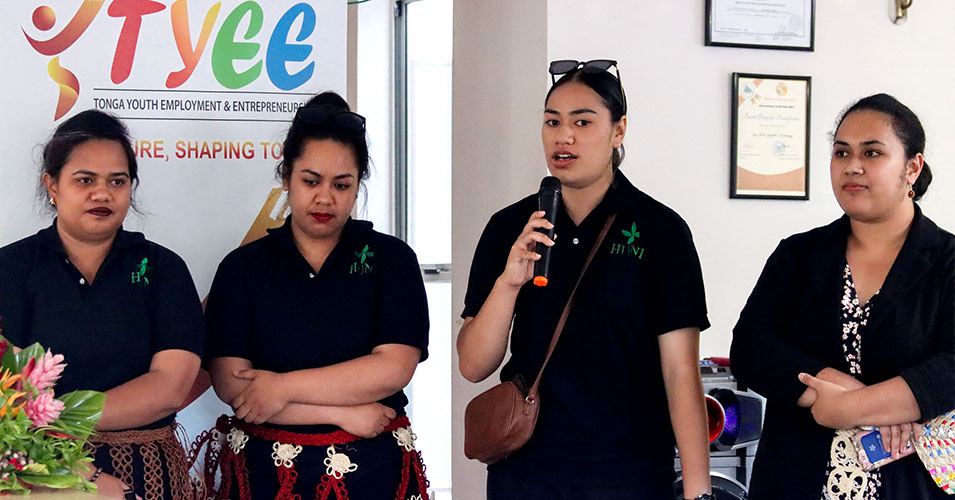 By Linny Folau
Fifteen young Tongan women, who are starting out in business, joined a local networking event last week in a program that connects them with other aspiring "Greenpreneurs" and business leaders in their communities and in the Pacific Islands.
The youth are taking part in a pilot Mafoa 'a e Ata-Youth Innovation Challenge Program run in Tonga by the Tonga Youth Employment & Enterpreneurship Inc. (TYEE).
The networking event held on Friday, November 19 at Mataika, in Tongatapu, was the first business event for participants.
Lusia Latu-Jones, the Director of TYEE, said that networking encourages fresh ideas and to gain knowledge from other businesses, get business advice and support, while developing their social skills and building relationships.
"The goal of the Mafoa 'a e Ata Youth Innovation Challenge Program is to create, support and facilitate innovative businesses that are sustainable and resilient," she said.
Appearing virtually on zoom at the networking event, was Esther Bates, project manager with the Pacific Green Entrepreneurs Network Project, in the Pacific Islands.
Tongan participants included 13 from Tongatapu and two from Ha'apai.
Guest speaker Lesieli Kafa (27) said that she runs a small business brand 'Raleny' with her sister. They recycle unused clothing and material to make useful items such as masks, scrunchies and bags. Although she had struggled to make a living, she encouraged participants to never look down on anyone and always help out if someone needs it.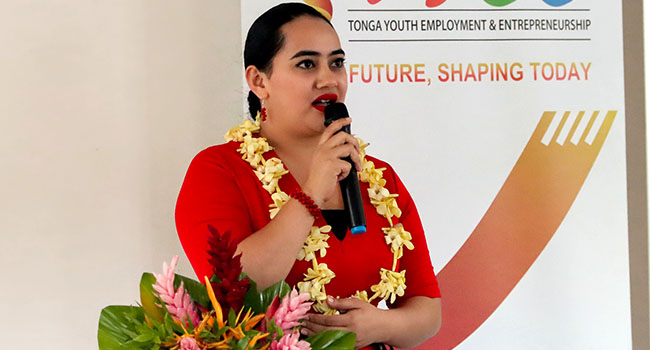 Building skills for employment
A presenter from the BSP Bank, Tonga,  Filisione Manufekai spoke of his experience with TYEE as the reason behind his employment and he was grateful for that.
Neil Jones, Tonga Power NNUP Project Leader, said it is important to work hard for what you want. He was pleased to be interacting with the creativity of the youths.
"Once you start having these ideas, once you start believing in what you're doing, never stop, and you'll be amazed at what you can achieve."
He said there had been multiple times he had fallen over during his entrepreneurial journey, yet he learned from them. "But the more you do, the more you learn."
Cassandra Lupe'eva Moala-Mafi, owner of Prestige, said she was proud of the participants, who showcased how confident they had become, since their last meet-up.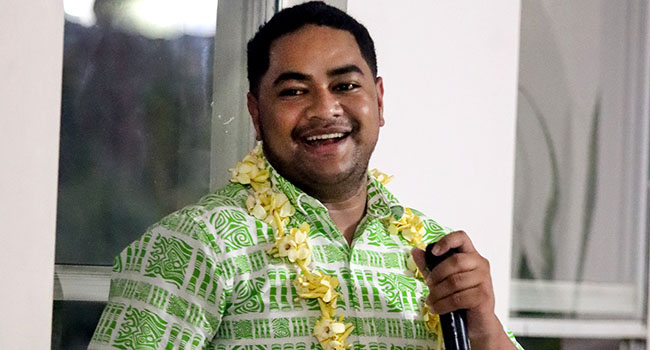 The Mafoa 'a e Ata-Youth Innovation Challenge Program is TYEE is run in collaboration with partners, Breadfruit Consulting Port Villa and Global Green Growth Institute (GGGI) with the Pacific Green Entrepreneurship Network, and supported by Solutions Consulting House in Nuku'alofa.
The Pacific Green Entrepreneurs Program which has 68 green enterprises from Fiji, Kiribati, Papua New Guinea, Samoa, Vanuatu and Tonga, is funded by the Qatar Fund for Development and implemented by GGGI.
Based in Seoul, GGGI is an intergovernmental organisation that supports governments of  developing countries to transition to a model of economic growth that is environmentally sustainable and socially inclusive. GGGI delivers programs in over 40 partner countries with technical support, capacity building, policy planning & implementation, and by helping to build a pipeline of bankable green investment projects.
Tonga Youth Employment & Entrepreneurship Inc. (TYEE) is a non-government organisation established in 2014 which provides youth services aimed at helping young school leavers aged 18 to 35 to gain meaningful employment or become successful entrepreneurs through skills development and mentorship support. TYEE seeks to promote green entrepreneurship and innovation as a viable career path for aspiring young entrepreneurs.