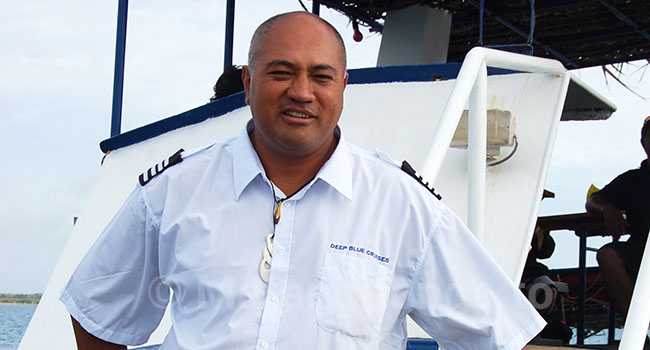 The body of a well-known sea captain Samuela Tatafu, who was reported missing at sea yesterday with Litani Taufa, was recovered today on the rugged southeast coast of Tongatapu 24 April.
Acting Deputy Police Commissioner 'Atunaisa Taumoepeau said early this morning that an aerial search by Real Tonga located a body on the beach area at the bottom of the Tu'aliku cliffs (Lapaha) and a small boat was also located further along the coast. It was an 8 meters long close haul aluminum boat.
Both men were reported missing to Tonga Police at 12.30pm yesterday, Tuesday 23 April, when they failed to arrive in Nuku'alofa at 10:00am after leaving 'Eua at 6:00am.
'Atonaisa said Tonga Police requested assistance from Tonga Coastal Radio and Real Tonga to conduct an aerial search yesterday and today.
He said the sea was rough yesterday and may have been a contributing factor to the situation.
Litani Taufa who was travelling with Captain Tatafu remains missing at sea and Tonga Police are continuing their search.
Captain Tatafu was the owner of the Deep Blue Diving operating in Tongatapu and 'Eua. He was a highly experienced sea captain with a navy background, and had been a key marine tourism operator in Tonga for many years, and had served on the executive of the Tonga Tourist Association.