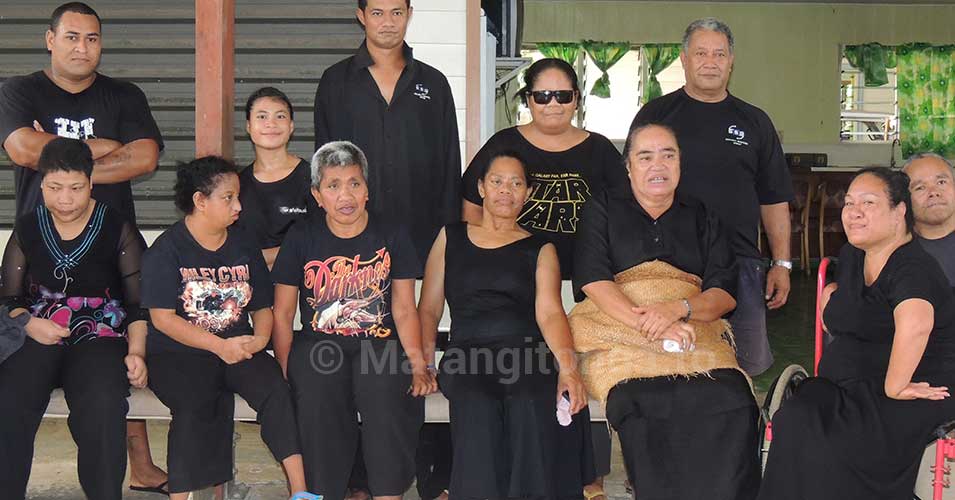 Tonga's Queen Mother Halaevalu Mata'aho will be sorely missed by two organisations whose cause was close to her heart. Leaders of the Tonga Red Cross Society Inc. and the Alonga Centre expressed their sorrow at her passing but remembered the Queen Mother's legacy of love, to help and support the elderly and people living with disabilities throughout Tonga.
Lavinia Satini the coordinator for the Alonga Centre at Pea was in tears as she remembered the Queen Mother.
Her love for those living with disability knew no bounds, said Lavinia who has worked at the centre for 40-years.
"The Queen Mother was at the front of various initiatives set up to help this centre. Her love for those who are less fortunate was evident in her leadership because she made it a point to take care of each person here," she said.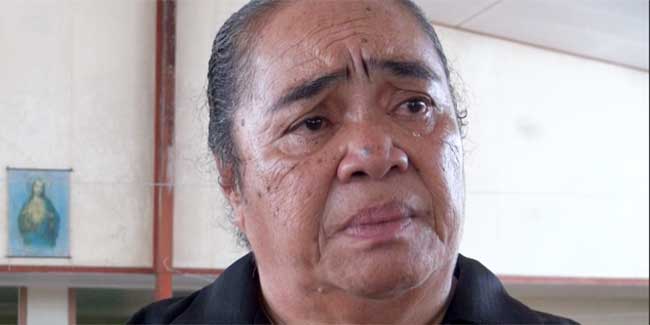 "The Queen Mother personally visited the elderly and disabled at their homes. I will always remember when she visited us from the Royal Palace she was already stocked with everything that we needed from food to various household items. She not only distributed it to us here but she also made personal trips to homes of people she knew were in need," she said.
"We will deeply miss her and we are immensely grateful for her love and support for us. Every single person here has felt her love."
Lavinia said one memory she would never forget was when the Queen Mother visited the centre and asked each person what they wanted.
"One person said she wanted shoes and Her Majesty took off her shoes and gave it to this person. She also told her lady in waiting to go to the shop and buy everything that the children here wanted. I saw this with my own eyes and it was an unforgettable moment," said Lavinia tearfully.
"We are deeply grateful to have had a loving Queen Mother like her who cared for the disabled and less fortunate people of this country. We pray that she rests in peace in God's love."
Red Cross
Sione Taumoefolau, the Secretary-General of the Tonga Red Cross Society also voiced their sorrow and condolences to the passing of the Queen Mother -a good leader and patron, who led the setting up of the Society in 1972. "The Queen Mother has been our patron for 45-years now," he said.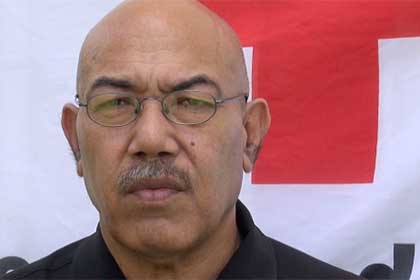 "We feel deeply grateful for her guardianship when it came to our work with natural disasters. She also looked after the disabled with the setting up the 'Ofa Tui moe 'Amanaki Centre here for children with disability as well as the Alonga Centre," he said.
Sione said he will always remember that the Queen Mother was looking for new ways to help improve the situation of people with disabilities.
The Queen Mother also made it an annual event for Tonga Red Cross to make distributions to the elderly and people with disability throughout the island, from the two Niuas to the main island of Tongatapu, he said. 
"The Tonga Red Cross chairperson, board members, staff and volunteers send our deepest condolences to the Royal Family for her passing. We will miss a wonderful Queen Mother!" he said.