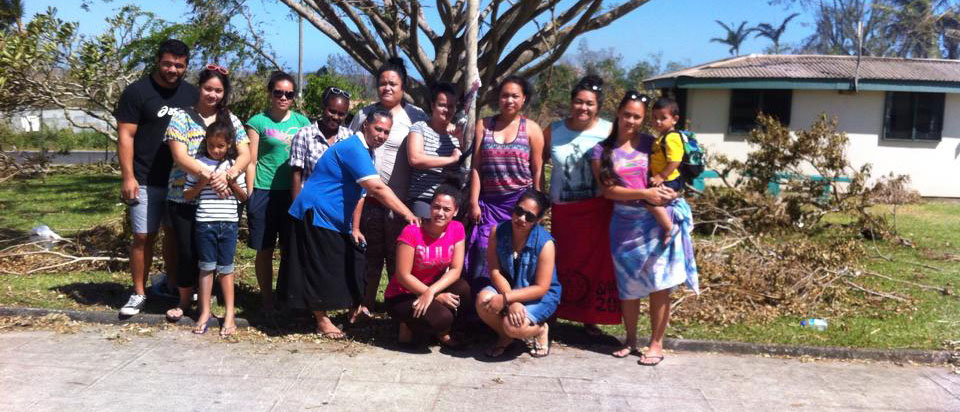 Tongan law students from Vanuatu are appealing for assistance from the Government of Tonga since their living condition at the campus has worsened with no clean drinking water.
The students said they have been trying to cope with the current situation since Tropical Cyclone Pam devastated Vanuatu four-days ago - but they are caught in an impossible situation.
Tupou Fa'aoa, one of 12 Tongan students in Vanuatu, said this afternoon they are still staying at the USP Emalus Campus in Port Vila and today lost the tap water that was on and off since the cyclone.
"What is hard now is that the tap water... completely went off since this morning and the tank water used for drinking is dirty."
She said they have a total of 12 Tongan students, but four were expected to fly out to Tonga on a commercial flight this afternoon, leaving eight of them behind.
The four included three students funded by NZAid scholarships and one private student.
"We went two-days ago to buy bottled water from the shops but they ran out. So we have resorted to drinking some left over water and milk left by the Fijian students after they went back home....our living surrounding is now unsafe and with the water problem it's becoming unhygienic so we need assistance," she told Matangi Tonga this afternoon.
To make matters worse, most of them couldn't get their money out from their accounts since they use ANZ Bank ATMs which have been down since the cyclone.
"An officer from the Ministry of Education in Nuku'alofa rang us today to get our information and report but nothing has been confirmed at this stage," said a desperate Tupou.