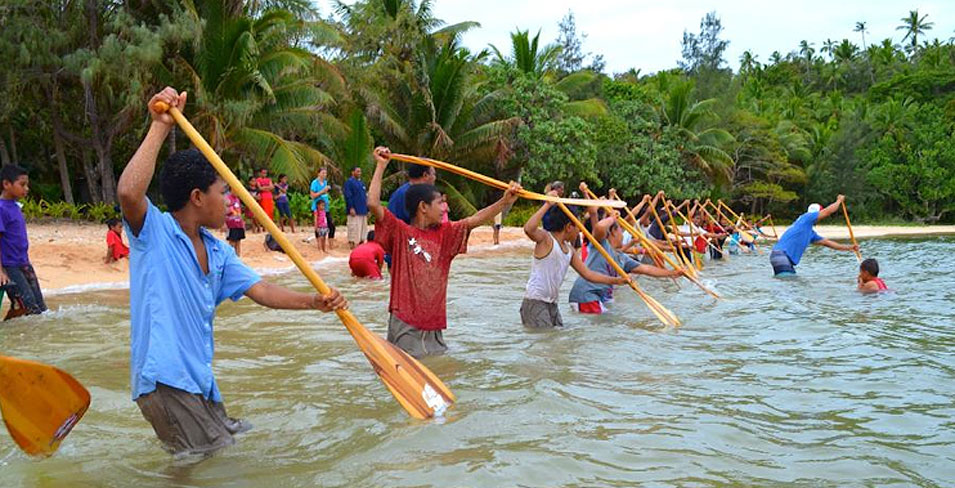 The traditional art of rowing outrigger canoes is being taught to children at Tu'anekivale Primary School in Vava'u.
The project known as "Kaivai 'a Vava'u Lahi" (Ocean warrior of great Vava'u) is funded by the Australian Government under its Australian Sports Outreach Program (ASOP). 
According to its organisers the project aims "to train the traditional skills of rowing, for which Polynesians were well known."  The children are learning their new set of skills from a Rotuman rower, Mr. Mario Mausio and Tongan associate Fine Taulani.
The project aims to teach basic swimming, snorkelling and ocean safety skills to the school children. Teachers and locals will be taught as instructors to ensure the continuity and sustainability of the project that will benefit the local community.
The principle of the school, Mr 'Ahokovi 'Ulungamanu, stated, "this project is an inspiration for our primary school. The support from the parents and participating partners is amazing".
Six out-rigger canoes are currently under construction for the project. The school also received 24 Kaivai t-shirts, hats and paddles as kind donations from friends and families in Hawaii.