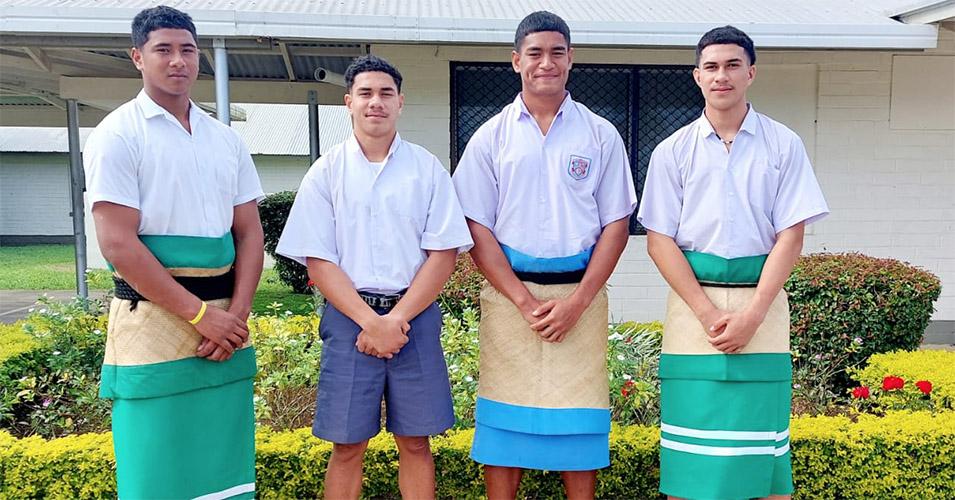 Four Tongan boys received two-year Rugby League Scholarships to Australia from the NRL Clubs, North Queensland Cowboys and Canterbury Bulldogs, after getting noticed through the Tonga secondary school competitions pathway.
The four Tongan Students who were offered the scholarship had participated in the Tonga Secondary School Competition and also took part of the Tonga Secondary School Boys Under 16 Tour to Australia 2023, where they played games against NRL Junior Clubs.
This allowed all individual students from different schools to showcase their natural talent with the chances of being recognized by NRL Recruitment Managers.
The scholarships will help the students to develop their athletic skills through the RL Education and Sport Development programme.
The boys are:
Epafeliasi Noa (Liahona High School) attending North Queensland Cowboys
Sosefo Mailangi (Atele College) attending Canterbury Bulldogs
Alekisio Siale (Api Fo'ou College) attending North Queensland Cowboys
Tevita Mahungahu (Liahona High School) attending Canterbury Bulldogs
NRL Game Development Manager, Tavake Fangupo told Matangi Tonga that the boys will leave Tonga in January 2024 before school starts and that scholarship will last for two years.