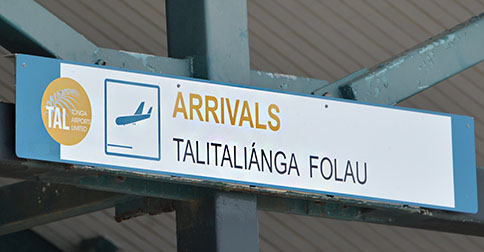 Tonga has lifted the requirement to have COVID-19 vaccination proof for all foreign travellers arriving in the country.
The Prime Minister's Office on 31 March stated this followed Cabinet's approval to cancel the Open Border Policy Framework this morning.
Government will now remove the requirement for proof of COVID-19 vaccination for all foreign travellers arriving in Tonga. The Framework was last updated on 27 September, 2022.
The World Health Organization has supported the removal following a request for advice from the Tongan Government.
COVID-19 cases in Tonga and around Pacific Island countries have dropped in the last six months, prompting the Ministry of Health's proposal to remove the requirement for proof of vaccination.
Meanwhile, the Ministry of Health and Ministry of Foreign Affair's Immigration Division will incorporate key surveillance data requirements into one arrival card for arriving passengers to complete.
In September 2022, Tonga lifted most of its health requirements, resulting in full border re-opening for both air and sea arrivals. The only requirement left was the vaccination proof for foreigners, now lifted.