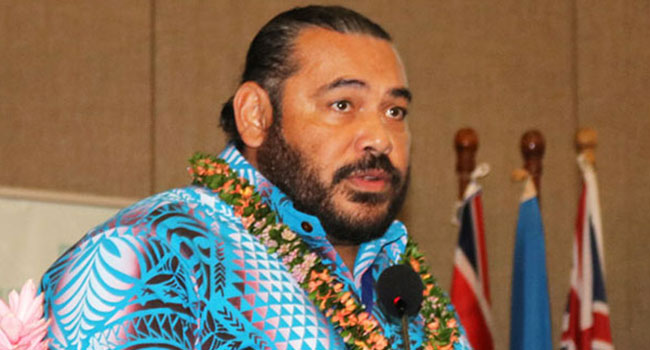 Tonga's Director of Meteorology, 'Ofa Fa'anunu has been re-elected for another four-years as President of the World Meteorological Organization (WMO) Region V.
He was unanimously elected during the 18th Session of the WMO Region V that was held virtually from September 1-3.
'Ofa said he was honoured to be re-elected as President. "I am humbled by the trust that fellow member countries of Region V have in me to steer our course in the field of meteorology for another four-years," he said.
"Our challenges are quite unique in the sense that we are in charge of monitoring the atmosphere and the ocean in a very large area of mostly ocean."
He said that meteorological priorities in the Region 5 remained the need to improve monitoring systems, to improve multi-hazard early warning systems, to improve hydrological and water service, and enhancing climate services and empowering service delivery to core sectors such as aviation, maritime and agriculture.
"I am confident that the road map that we have set as a region is a solid one ...that will ensure that we achieve our targets over the next four-years," he said.
He was first elected President at the 17th Session of WMO Region V held in Nuku'alofa in 2018. Before that. 'Ofa was Vice President of the Region from 2010-2018.
Region V encompasses the largest area of the planet which WMO looks after in the field of meteorology and hydrology with the 24 member countries and territories. The region includes Australia, Brunei Darussalam, Cook Islands, Fiji, French Polynesia, Indonesia, Kiribati, Malaysia, Micronesia, Federated States of, Nauru, New Caledonia, New Zealand, Niue, Papua New Guinea, Philippines, Samoa, Singapore, Solomon Islands, Timor-Leste, Tonga, Tuvalu, United Kingdom of Great Britain and Northern Ireland, United States of America and Vanuatu. 
Tonga first became Member of the World Meteorological Organization on February 25, 1996.