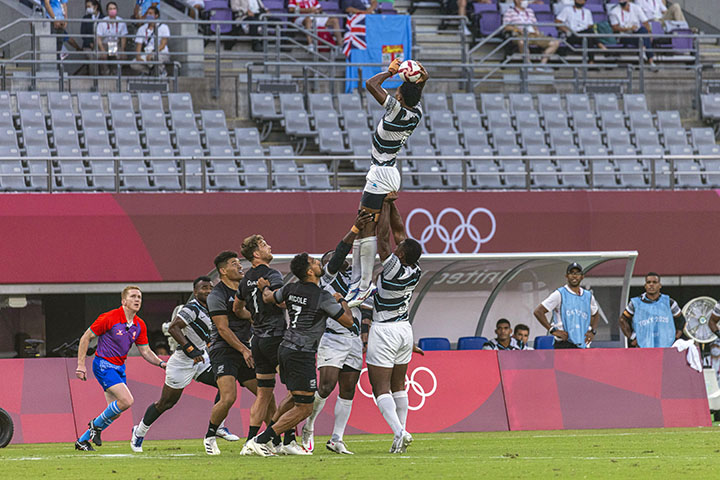 Olympics.com reporting
Fiji sealed an emotional second consecutive Olympic gold medal with a 27-12 win over World Cup champions New Zealand at Tokyo Stadium.
It was a special and emotional win for the Flying Fijian's who have been in a bubble since Easter and haven't seen their family. The teams ventures in the last couple of months also saw them head to Australia where they had to quarantine for two weeks before taking part in a tournament.
"It takes a special kind of person to make that commitment. We knew at that stage it wasn't going to be easy but I think the journey we've been on, we've recognised it would be tough and I think what you've seen out there today and the last three days is the resilience of the group dealing with whatever's been thrown our way," said Fiji coach Gareth Baber.
The match was set to be one of the greats with New Zealand, reigning Rugby World Sevens Series champions, taking on the reigning Olympic champions Fiji.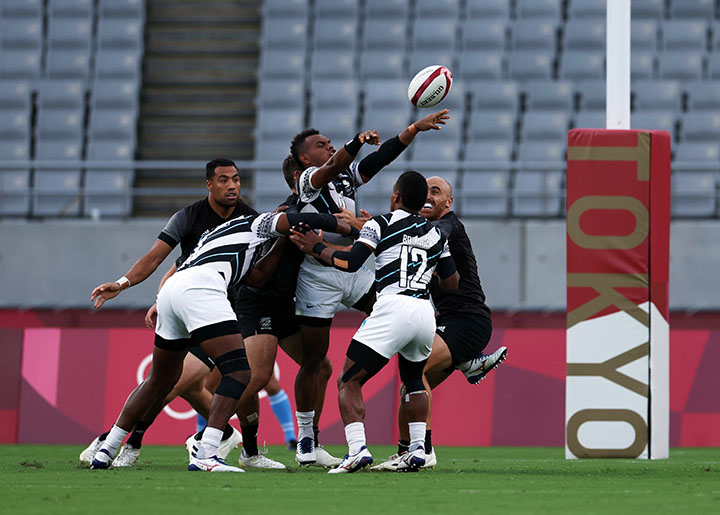 For New Zealand, the gold medal match was a chance to redeem themselves from their quarter-finals loss to the Flying Fijians at Rio 2016, where they finished fifth. But they had a monumental task up against them considering Fiji were undefeated in Olympic competition.
But even before the match begun, the raw emotion from the Fijian team could be felt as players welled up singing their national anthem.
Fiji drew early blood, scoring two tries in quick succession before the All Blacks were able to get one back through captain Scott Curry. Then it was game on after Sione Molia crossed the just before half time to bring New Zealand within a try and conversion of Fiji.
But Fiji never let up in attack, putting the All Blacks under the pump, which would pay off as they managed to score two tries in the second half to put their win beyond doubt.
"I am very proud. It means a lot to me and the boys, and for all the people back home who have been going through the pandemic," Sireli Maqala said. "It is a really big thing for all of us in Fiji."
As they huddled together, the team broke out into song in the middle of the playing field. And after receiving their middles, the team broke out into a stirring rendition of 'E Da Sa Qaqa' (we have overcome).
"I think this is very special for us and for Fiji with everything that has been going on Fiji," said Fiji captain Jerry Tuwai.
In the bronze medal match, Argentina held off Rio 2016 silver medallist Great Britain in a 17-12 win.
Article first published on Olympics.com