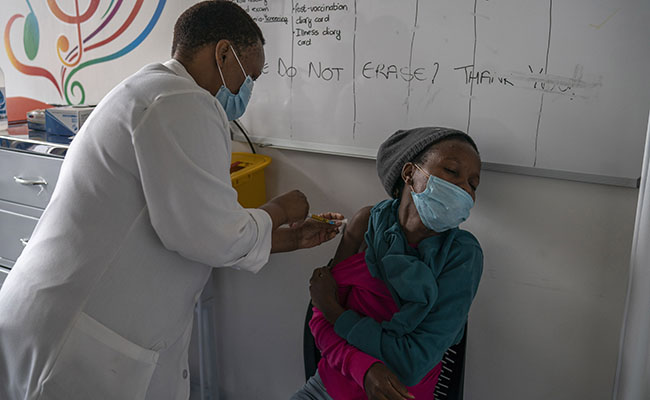 New York Times reporting by Denise Grady, Apoorva Mandavilli and Katie Thomas.
As the coronavirus assumes contagious new forms around the world, two drugmakers reported on Monday that their vaccines, while still effective, offer less protection against one variant and began revising plans to turn back a shape-shifting pathogen that has killed more than 2 million people.
The news underscored a realization by scientific experts that the virus is changing more quickly than once thought, and may well continue to develop in ways that help it elude the vaccines being deployed worldwide. Governments are locked in a deadly race, rushing to dispense vaccines needed to head off an enemy showing signs that it, too, has picked up the pace.
The announcements arrived even as President Joe Biden banned travel to the United States from South Africa, in hopes of stanching the spread of one variant. And Merck, a leading drug company, on Monday abandoned two experimental coronavirus vaccines altogether, saying they did not produce a strong enough immune response against the original version of the virus.
The vaccines made by Moderna and Pfizer-BioNTech are both effective against new variants of the coronavirus discovered in Britain and South Africa, the companies reported. But they are slightly less protective against the variant in South Africa, which may be more adept at dodging antibodies in the bloodstream.
The vaccines are the only ones authorized for emergency use in the United States.
To be on the safe side, Moderna has already begun developing a new form of its vaccine that could be used as a booster shot against the variant in South Africa. "We're doing it today to be ahead of the curve, should we need to," Dr. Tal Zaks, Moderna's chief medical officer, said in an interview. "I think of it as an insurance policy."
Moderna said it also planned to begin testing whether giving patients a third shot of its original vaccine as a booster could help fend off newly emerging forms of the virus.
Dr. Ugur Sahin, the chief executive of BioNTech, said in an interview Monday that his company was talking to regulators around the world about what types of clinical trials and safety reviews would be required to authorize a new version of the Pfizer-BioNTech vaccine that would be better able to head off the variant in South Africa.
c.2021 The New York Times Company