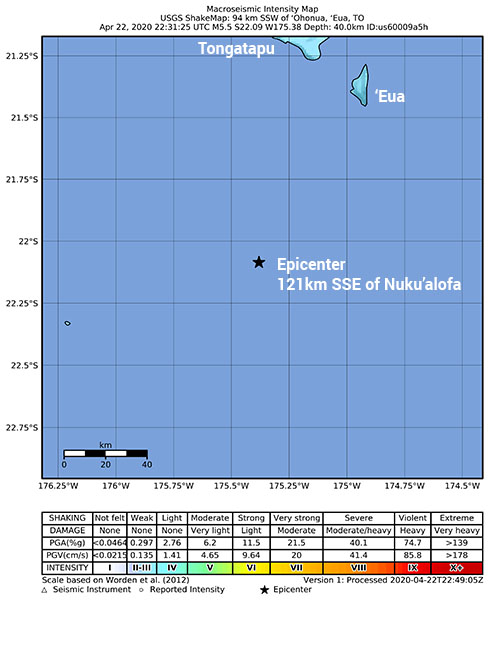 There is no tsunami threat from an earthquake 5.5 magnitude, felt in Nuku'alofa this morning, the Tonga Meteorological Service advised.

The earthquake epicenter was located 121km SSE of Nuku'alofa at 11:31am Tonga local time. The depth was 115km at coordinates 22.14S, 174.76W.

Weak shaking of the ground and shaking of buildings were felt in the capital for around 10 seconds duration.