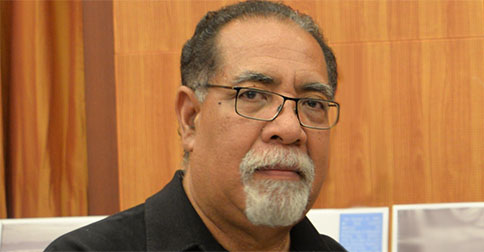 Tonga Communications Corporation (TCC) will provide special relief mobile packages and bonus data and other initiatives to ensure all TCC customers are supported during this unprecedented time caused by COVID-19, the company announced on March 27.
TCC's Chief Executive Officer Mr Timote Katoanga said the company recognized this is a rapidly evolving situation where everyone is faced with the unknown challenges brought about by COVID-19.
TCC encourages their employees and customers to follow the guidance of the Tongan Government on how to protect and limit the spread of COVID-19 across Tonga.
For everyone's health and well-being, TCC are strictly adhering to the Government's conditions of this 'Lock Down Level Four' to address this and better support our customers at this time.
Retail hours
TCC will open its retail outlets located at 'Unga Road (operating 24/7), Tungi Colonnade and Salote Road which will open between 8.30am and 5pm.
"TCC will be enforcing the Government's guidelines around limiting the number of customers to this location and we have staff to manage the flow of customers into the store.
"Hala 'Unga counter will allow customers to purchase necessary recharge cards and SIM cards and process bill payments during this time."
All other TCC Ucall retail outlets will be closed during this time.
TCC want to ensure customers stay connected, he said.
"TCC will offer initiatives to support customers by providing:
extra mobile and

ADSL

 data,
bonus 200

FREE

minutes on all prepaid landline numbers,
a complimentary

ALL

-

IN

-

ONE

plan that will be distributed to all

UC

all prepaid customers
a special international rate of 10 seniti/minute to destinations, including

USA

,

NZ

, Australia, Japan and

UK

.
a Home School

SIM

card which will give students more than 60% off mobile plans (only students of Tonga).
"Customers can call our TCC Call Centre Toll Free on 0800222, available to support customers 24/7 during this national lock down," Mr Katoanga said.