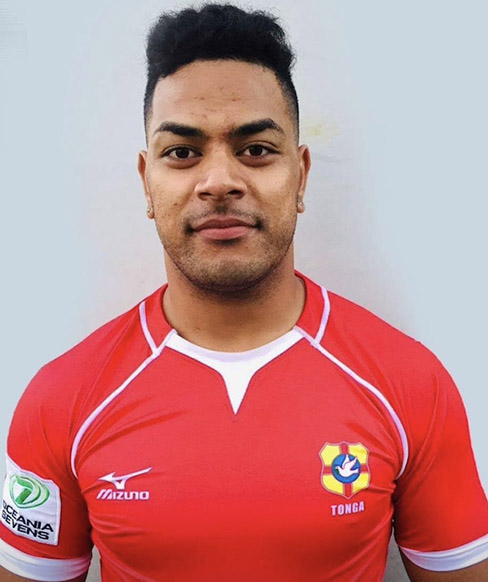 Tonga Rugby 7s is applauding its outstanding player, Fetuli Paea, who was announced this week by Super Rugby champions Canterbury Crusaders to play in their 2020 season.
The Crusader's signing follows a successful year of rugby for Fetuli. He played for the Tasman Makos in New Zealand, helping them win the 2019 Mitre 10 Cup undefeated and was awarded Club Player of the Year by the Tasman Rugby Union. 
The Liahona alumni also helped resurrect Tonga 7s Rugby with wins over France 33 – 10 and Japan 31 -7 at this year's New Zealand Rugby Sevens in Hamilton.
Tonga Sevens Manager Richard Weightman said today that Fetuli found out he made the side when he was at home having dinner with his mum and family in Auckland.
"Fetuli then headed to training with the Tongan Sevens team to let them know and took them all out for a meal to celebrate. All the boys were extremely proud of what Fetuli had achieved." 
Tonga Sevens Coach Tevita Tuifua told him that one of the key things he wanted to see from the Sevens program was the development of players and seeing them getting opportunities to play at the highest level they could. He was extremly proud of Fetuli's achievements. The results the Sevens team had produced this year were great but seeing the likes of Fetuli get a Super Rugby contract and brothers Lotu and Fine Inisi getting contracted to the North Harbour Mitre 10 cup side plus  Atieli Pakalani, Fotu Lokotui and Otu Mausia making the Ikale Tahi this past year was extremely pleasing.