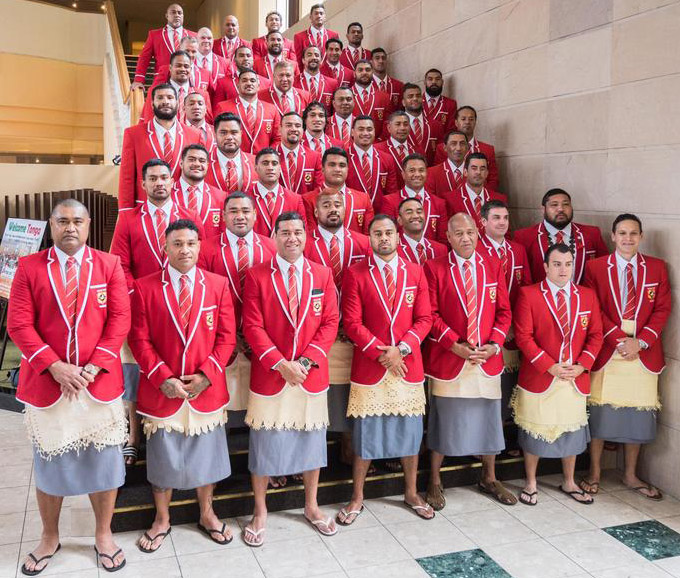 The 'Ikale Tahi Coach, Toutai Kefu is reshuffling his team to play Argentina at the Hanazono Rugby Stadium, Osaka Prefecture in Higashiosaka City on Saturday 28 September 2019. The match kicks off at 17.45 Tongan time.
In last Saturday's 'Ikale Tahi v England first pool game of the 2019 Rugby World Cup, two players were injured, Kurt Morath at No. 10 and Nafi Tu'itavake who came onto the field from the Reserve bench.
While the two players are out with injuries, three other injured players, Telusa Veainu, Sitiveni Mafi and Paula Ngauamo are now ready to run onto the field.
Yesterday afternoon, Toutai was not ready to confirm his new line-up for Saturday's game against Argentina.
There are a few possibilities. James Faiva a Reserve during the game against England may take over from Kurt Morath as No. 10, and Telusa Veainu who has come back from injury to either take the Fullback position or go on the Reserve bench.
Two other players  are back from injuries, Sitiveni Mafi and Paula Ngauamo. Toutai has yet to confirm their positions on the team to play Argentina on Saturday.
The 'Ikale Tahi 2019 Rugby World Cup Squad: Siegfried Fisi'ihoi, Vunipola Fifita, Latu Talakai, Paula Ngauamo, Sosefo Sakalia, Siua Maile, Siua Halanukonuka, Ma'afu Fia, Ben Tameifuna, Sam Lousi, Leva Fifita, Sitiveni Mafi, Sione Kalamafoni, Maama Vaipulu, Fotu Lokotui, Zane Kapeli, Dan Faleafa, Nasi Manu, Sonatane Takulua, Leon Fukofuka, Samisoni Fisilau, Kurt Morath, James Faiva, Siale Piutau, Malietoa Hingano, Nafi Tu'itavake, 'Atieli Pakalani, David Halaifonua, Viliami Lolohea, Cooper Vuna, and Telusa Veainu.
After the 'Ikale Tahi's defeat by England 35-3 in their first 2019 Rugby World Cup game at Sapporo Dome, Sapporo on 22 September, Toutai was confident that there would be more exciting results in the 'Ikale Tahi's coming three Pool C games, against Argentina, France and the USA.