By Eleanor Gee.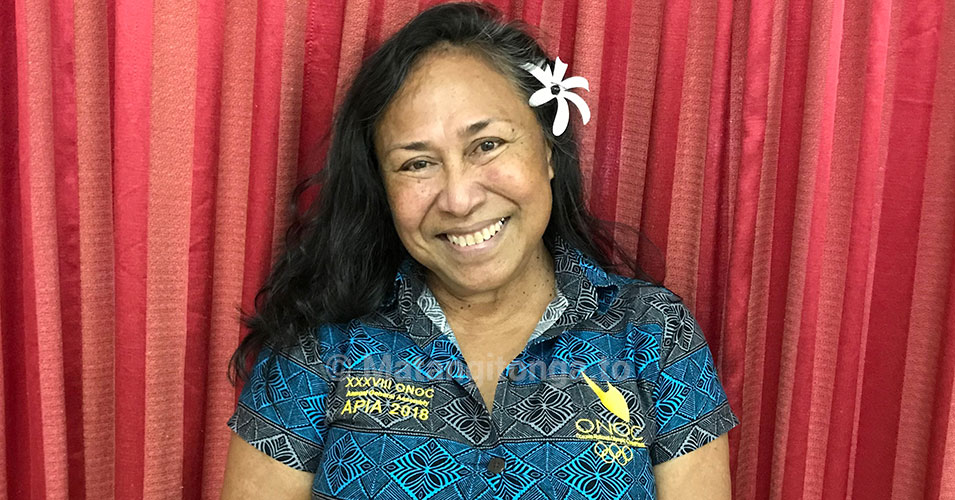 An anti-doping program will be run at the Pacific Games held in Samoa on 7 - 20 July, aimed at keeping the games clean.
Samoa's Chef de Mission, Nynette Sass, told Pacific journalists in Samoa last week (including Matangi Tonga) that the anti-doping is specifically geared towards athletes who win medals.
"If you win a medal you will be tapped on the shoulder and introduced to the anti-doping officers and you will be advised that you have been selected [for testing]."
"One of the things that you have to remember as an athlete is you can't resist. If you turn away or run away and try to hide from them, you will automatically be tested positive," she said.
Anti-doping officers will follow the athlete, even when going to the bathroom, "simply because they do not want you to try and do something else to your body and to try and cover up or to mask any doping that you've done".
Nynette said the athlete selected will be within their sight the whole time until they have successfully provided 90ml of urine.
However, athletes competing in several disciplines in one day can say "no" until they have finished competing in their last event.
"So, if you finish one event and they tell you they are going to test you, you can say look, please stay with me but I have to compete so they will stay with you, they will not let you out of their sight."
Nynette said athletes also tend to be pretty dehydrated "so it could take you two, three, four, five hours, six hours, just sitting with this person until you've given them 90ml".
The athletes also have to strip when selected for testing.
"It's a pretty invasive system. When you are asked to take a sample, you have to strip, which is your pants go down to your knees, your shirt goes up under your armpits, if you're wearing long sleeves, that gets rolled up and everything from here is exposed to the agent, or the officer that's going to watch you provide the sample," said Nynette.
But minors selected for testing will always be accompanied by an adult.
Prohibited substances and methods are listed on the World Anti-Doping Agency website, which is updated annually.