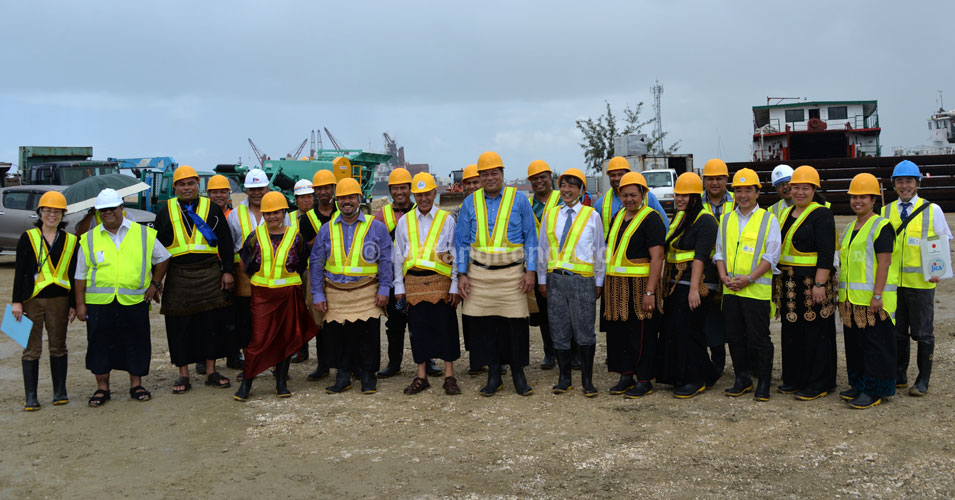 The $66 million pa'anga upgrading of Faua (42) Wharf, Tonga's main wharf for domestic transport, is on schedule to be completed by the end of January 2018, representatives of the contractors
TOA
Corporation, confirmed during a tour of the project yesterday, 22 September.
The project which started five months ago, includes reclaiming acres of the reef on the Nuku'alofa waterfront and the dredging of passages from the deep water to the wharf. A total of 85 people are employed at the site, 10 Japanese, 60 Tongans and 15 Filipinos.
Now that about 30% of the work has been accomplished, the Japanese Ambassador to Tonga, HE Mr Yukio Numata invited the Minister for Public Enterprises, Hon. Poasi Tei, members of the Nuku'alofa Harbour Board and media representatives to tour the site.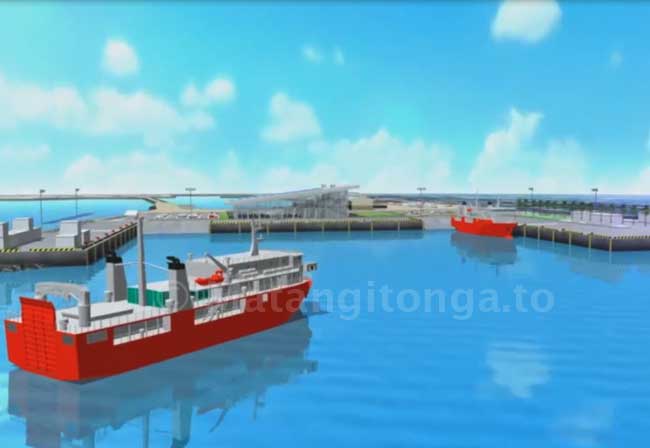 At the moment the domestic shipping services share Queen Salote Wharf with the international shipping services, where at times it can get too crowded. With the upgrading of the wharf for domestic transport, five inter-islands ferries will be able to berth at the same time, supported by a well facilitated terminal building with first-class public facilities and parking places.
The upgrading of  Faua Wharf is one of many public facilities that has been constructed for Tonga by the Japanese Government. Prominent are the Nuku'alofa foreshore, the Hala Taufa'ahau from Nuku'alofa to the Fua'amotu International Airport, Vaiola Hospital, and the Cultural Center.
The Faua Wharf was originally built by the Americans when they moved into the Pacific during the Second World War. The name Faua (42), is a reminder that it was built in 1942.