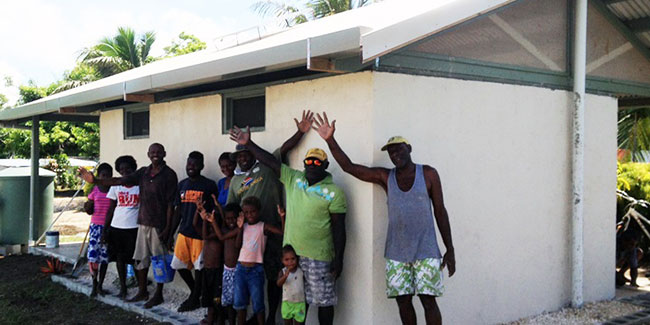 Locals from the village of Paunangisu in Vanuatu have proclaimed their Public Toilet as being "the best in the South Pacific" and are charging visitors 200 Vatu ($2 pa'anga) to use it. Locals have a special rate of 50 Vatu, and its free for children. The business venture is so far proving successful and the villagers have even set up a website to promote the toilet.
According to their website (bestpublictoilet.org) the public toilet is "the place to go when you need to go". It states that the toilets are modern, fully equipped and cleaned on a daily basis. Its facility consists of five toilets, two for men, two for women, and one for the disabled. The village charges a discount for groups of 5 or more adults (100 Vatu) and for groups of 10 or more adults (50 Vatu).
According to the website, income earned from the toilet pays for maintenance and materials. Revenue is also invested in other village projects such as water storage, education, job training and tourism.