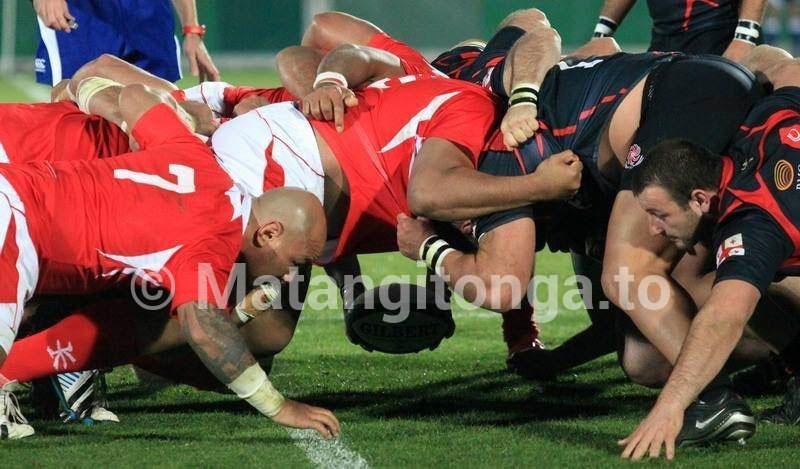 The 'Ikale Tahi defeated Georgia 23 – 9 in an exciting comeback victory yesterday November 9, in the Georgian capital, Tblisi.
In the 60th minute Georgia was leading 9-6, However, the 'Ikale Tahi made a late surge to score three tries in 12 minutes. Two of Tonga's tries were scored by half-back Taniela Moa, the other by full-back Vungakoto Lilo. Georgia, to the disappointment of its home crowd, failed to score a single try.
The convincing victory is an excellent start to Tonga's autumn tour. The 'Ikale Tahi will play the United States this Saturday November 15 in Gloucester, England. Tonga's last game will be against Scotland on November 22 in the Scottish town of Kilmarnock.