FROM OUR ARCHIVES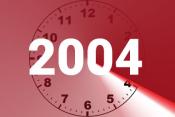 Editor's Comment
By Pesi Fonua
The schools' graduation ceremonies during the past weeks, and the recent youth activities, such as the Youth Parliament, the Face of Tonga and the Sila Pelu-ua Rugby Tournament remind us again of our huge resource of talented young women and men.
Tonga has made a name for itself in the academic world and in the world of sports, particularly rugby. The old saying that Tonga has no mineral resources but it's main resource is its people, is very true. Tonga is producing more Ph.D.s and top class rugby players per head of population than most countries can dream of.
But in this age of globalisation and Free Trade we are told we need to label our precious products. Therefore we should make sure that our "Made in Tonga" stamp sticks as Tongan youth move overseas to pursue their careers.
A Tongan rugby player, whether he is playing for New Zealand, Australia or a club in France, Wales, or anywhere else, is still, proudly, a Tongan.
A Tongan Ph.D. scholar who speaks in Sydney, Auckland or Washington stands tall because he or she is a Tongan.
These sports people and scholars who are making their mark on the world are invaluable promoters of a positive image of Tonga to the world. But most valuable of all is that they open up the doors of opportunities for others, and keep the flow of millions of dollars in foreign remittances coming into the country annually. Because these Tongans earn their livings in foreign countries they have also become citizens of those countries, but they still regard themselves as Tongans forever.
The problem that we are facing today is that the Tongan government is actively taking away the Tongan citizenship of these proud Tongans, by not renewing their Tongan passports, and by seizing Tongan passports at the airport. We can imagine the pain in their hearts when they are told that they are no longer Tongans.
Tonga has to handle its citizenship issue carefully. After years of being relaxed with the dual citizenship issue, why is government now disowning Tongans who have made us proud in the world sporting arena?
Why is Tonga asking foreign governments to cancel the dual passports of sports people who have carried the flag for Tonga?
When we start disowning our very own children, then something is drastically wrong in our thinking.
See also: Wednesday, September 10, 2008,  House approves Dual Nationality regulations