You are here
Results for Tonga public holiday
Monday 14 September 2020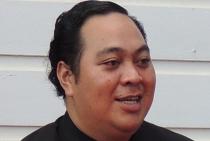 Tonga will observe a public holiday on Thursday, September 17 for the 35th birthday of Crown Prince Tupoutoʻa ʻUlukalala.

Premium content
Monday 27 February 2017
Flags throughout Tonga will be flown at half mast from tomorrow and throughout the 10 days of mourning observed by the Royal Family, while Wednesday is declared a special public holiday for the funeral of the late Queen Mother Halaevalu Mata'aho.

Premium content
Monday 6 June 2016
Today a public holiday was held to celebrate Emancipation Day, the day Tonga's first Christian king, King Siaosi Tupou I officially abolished serfdom in Tonga on June 4 1862. It represented a turning point in Tongan history as commoners were freed from the virtual ownership of chiefs. It is 154 years since the day.

Premium content