Tonga Power Ltd. is addressing power outages due to the HTHH volcanic eruption ashfall impact on the High Voltage ABC network infrastructure in Tonga
The recent power outages have been identified as an issue with the new High Voltage Aerial Bundled Cabling (HV ABC) installed before HTHH volcanic eruption as part of the Nuku'alofa Network Upgrade Project (NNUP). The cabling is wrapped together in a spiral configuration, as shown in the pictures below: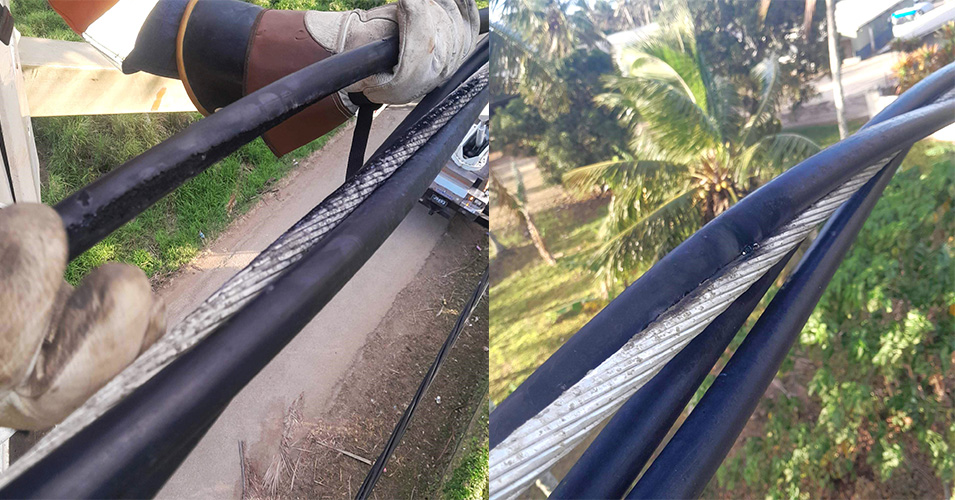 The reason for the upgrades was threefold:
Reduced Line Losses:

TPL

successfully decreased line losses from 17.4% to a 10%.
Enhanced Durability and Resilience: The installation of stronger cabling, capable of withstanding high winds from cyclones, a notable improvement from open-wire cabling in the past, reducing network fault incidents
Improved Power reconnection time post- cyclones: Minimal damages and maintenance required post-cyclone significantly reducing downtime during power outages caused by cyclones and disasters—from an average of one month down to just one week.
Despite these advancements, our team has identified a challenge arising from the presence of solidified abrasive ash substances, a consequence of the HTHH Volcanic eruption incident. This residue has exacerbated friction between the cabling, mixed with cable heat from electricity flow, sunlight heat and corrosive nature of the solidified abrasive ash substances results in short circuits across parts of our High Voltage network. Additionally, adverse weather conditions, including high winds and hot days associated with the recent El Nino, have compounded the issue.
In response, our team is executing emergency scans and surveys utilizing specialized equipment to pinpoint potential breaks in the network with ABC cabling. Remedial actions involve replacement of new cables and meticulous cable cleaning to rectify the situation.
Whilst we are doing our best to actively prevent these outages, we expect that there will be more outages and we ask for your understanding while we address these issues as quickly and safely as possible.
Tonga Power Limited has activated its emergency response team, which remains on high alert until the situation is fully resolved.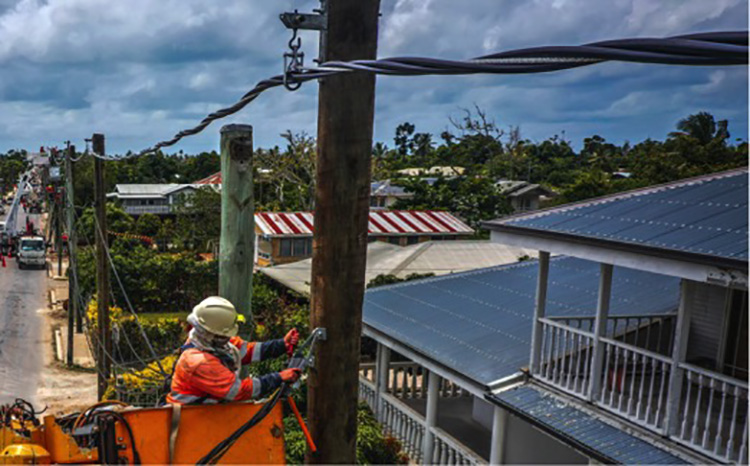 - Notice issued by Tonga Power Limited.
--
Sponsored media release, sponsored by Tonga Power Ltd. Ref. #7585 12-27 October 2023.