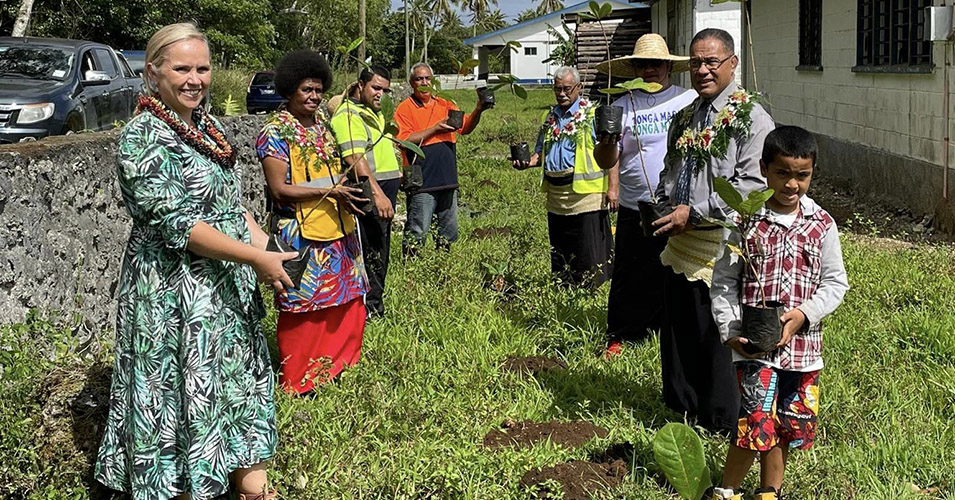 A tree planting project at 'Eua, began yesterday 18 September, led by the government and supported by Australian diplomats in Tonga.
The Acting High Commissioner Erin Gleeson and DFAT Senior Officer, Runte Likiafu joined Hon. Dr Taniela Fusimalohi and government representatives in 'Eua for the activities.
The Australia-in-Tonga Facebook page stated that Australia recognised climate change as the greatest threat to the livelihoods, security and wellbeing of their closest neighbours.
"We are proud to support the Government of Tonga's actions to address climate change," they said.