Annual Business Women of the Year Awards
The SPBD Annual Business Women of the Year Awards, held on June 2, 2023, at the St. Andrew School Hall, celebrated the remarkable achievements of female entrepreneurs in SPBD Tonga. The event recognized four outstanding women as Winners of the Awards from different regions in Tonga: Mrs Pelenaise Folau (Tongatapu), Mrs Siosi Ma'u (Vava'u), Mrs Mina Taufalele (Ha'apai), and Mrs Kilisita Loni ('Eua). Additionally, the ceremony included the presentation of various other awards to SPBD women entrepreneurs, acknowledging their accomplishments in categories such as Best Centre Chief, Best Centre Secretary, Best Individual and Group Saver, Best Centre, and more.

Hon Dulcie Elaine Tei, Guest of Honour and Tongatapu 6 Constituency People's Representative and a female member of the Parliament, acknowledged the hard work and dedication of all SPBD women, highlighting their collective efforts as women entrepreneurs and their contributions to the overall development and progress of the nation. Esteemed guests, included SPBD President and Founder, Mr. Greg Casagrande, representatives from the US Embassy in Tonga, the Deputy British High Commissioner, as well as delegates from various businesses, banks, and government agencies.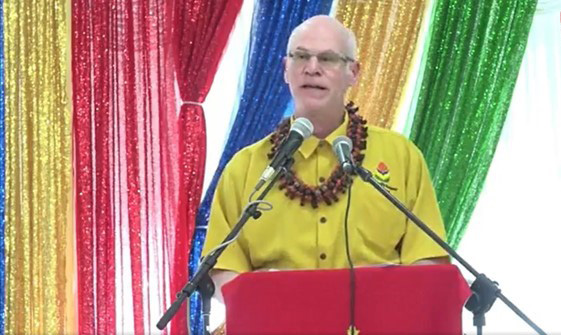 The primary aim of the SPBD Annual Business Women of the Year Awards is to recognize and appreciate the significant contributions of SPBD Microfinance in providing microcredits to women entrepreneurs. These microcredits empower women to initiate and expand their businesses, utilizing their skills and talents. In doing so, these women create positive impacts and offer promising opportunities for their families, communities, and Tonga's overall economy.
"These exceptional women have overcome numerous challenges on their entrepreneurial journey, successfully establishing thriving businesses. Not only do their ventures generate employment opportunities, but they also make a beneficial difference in their communities. The awards ceremony serves as a platform to celebrate their achievements and serves as an inspiration for future generations of aspiring SPBD businesswomen, encouraging them to pursue their dreams," stated SPBD Tonga.
"Each winner showcased remarkable achievements in their respective fields. Pelenaise Folau's BBQ business and farming ventures were recognized, reflecting her dedication to entrepreneurship.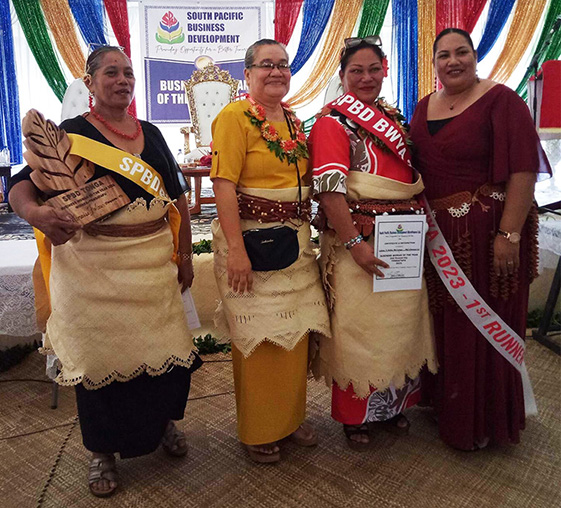 "Siosi Ma'u's diverse business, encompassing farming, kava cultivation, pineapple cultivation, and weaving mats and fine mats, showcased her entrepreneurial skills and commitment to traditional crafts and agriculture.
"Mina Taufalele's successful handicraft business in Ha'apai promotes traditional Tongan craftsmanship and provides sustainable income opportunities for women in her community.
"Kilisita Loni from 'Eua has made significant strides in the tourism sector, offering unique experiences that showcase the island's natural beauty and cultural heritage.
"The success of the events had a profound and lasting impact on attendees, inspiring them to pursue their own dreams and drive meaningful change. SPBD Microfinance Ltd Tonga remains steadfast in its dedication to empowering and uplifting SPBD women in business, offering them valuable economic opportunities to enhance the lives of their families, communities, and contribute significantly to Tonga's pursuit of inclusive and sustainable economic progress."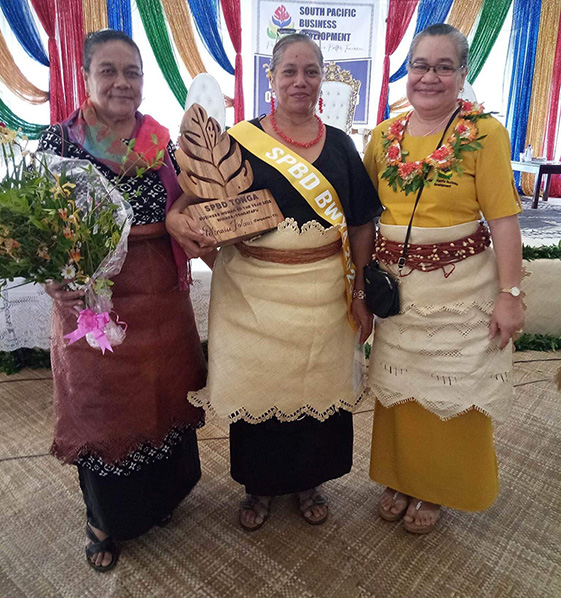 --
#7370 Sponsored Post, sponsored by
SPBD

Tonga. 13-28 June 2023.