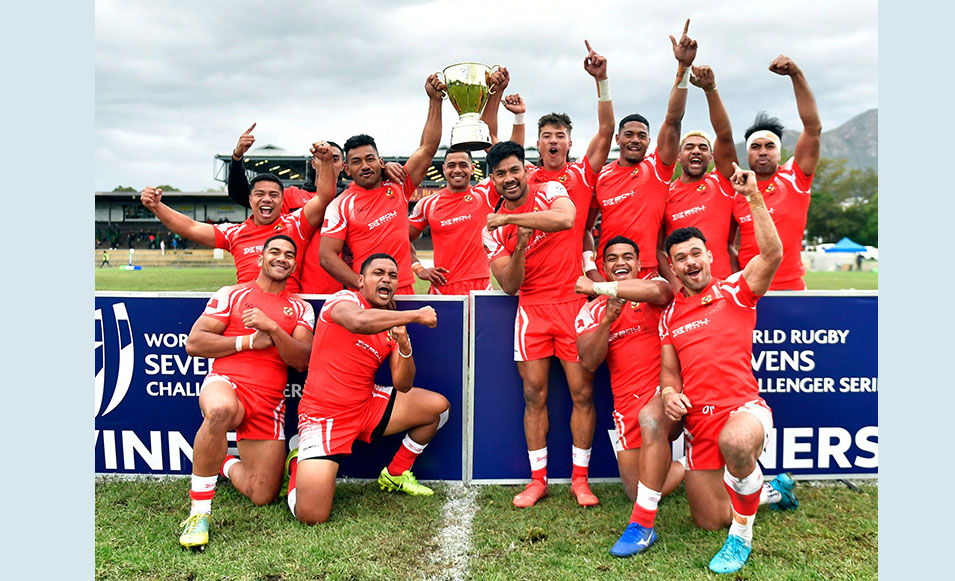 Tonga 7s has qualified for the HSBC Sevens Series playoffs in London on 20-21 May.
This was after the team defeated Germany 33-26 in the semi-finals of the World Sevens Challenger Series in Cape Town, South Africa on Sunday, 30 April.
Despite losing the final against Belgium on Sunday night, the team's win over Germany in the semi-final was enough to qualify them for the London event.
The Prime Minister Hon Hu'akavameiliku in congratulating both Tonga 7s and Tonga's national netball team Tala, today said their victories over the weekend proves that a resilient country standing together can do wonders.
He said like their netball counterparts, the Tonga 7s also had to prepare separately in Tonga, Australia and two centres in New Zealand. 
"But despite all those challenges they have proven themselves. They have shown a lot of resilience to achieve what they have done. We congratulate the team, officials and all who have supported them. We also wish them well in the upcoming qualifiers in London."
The 7s team returns to New Zealand this week to continue preparing for the London tournament.
Tala netball
For Tala in winning their third PacificAus Sports Netball Series title in Australia, after beating Malawi 54-41 on 29 April, the PM said never has netball in Tonga achieved this and they were grateful as a government.
"Massive congratulations to Tala for that victory. Well deserved indeed. They showed courage and a lot of resilience throughout the event. To remain unbeaten in the tournament and not only beating the Pacific's best but also those from Africa and Singapore is a milestone."