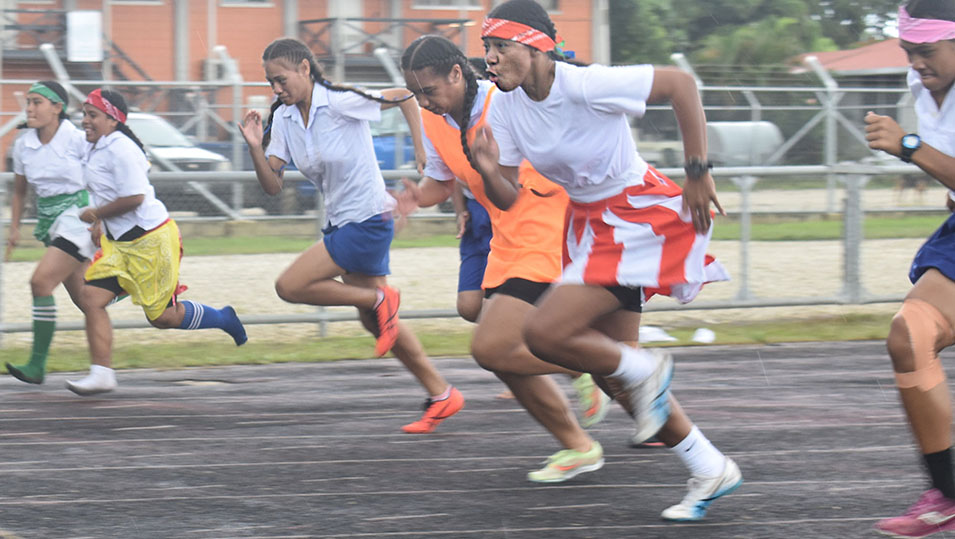 Despite the overcast rainy weather in Nuku'alofa, Queen Salote College students held their Inter-House Athletics Competition, cheering on their teams, at Teufaiva Stadium from February 20-21.
The two-day competition included track and field events for the all-girls secondary school run by the Free Wesleyan Church. 
Schools are holding mass events, after most of Tonga's COVID-19 restrictions were lifted last September. 
A few secondary schools have held their inter-house sports over the past weeks, while others are planning to have theirs soon, as the annual Inter-College Athletics competition is being planned to return in April.