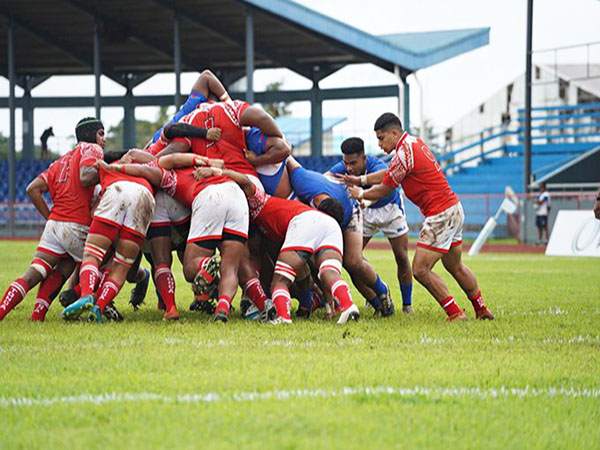 Tonga will host the 2022 Oceania Rugby U20 Trophy from 29 November to 3 December, where reigning champions Samoa will be in Nuku'alofa for the first time in the tournament's history.
The annual Oceania Rugby U20 Trophy, introduced in 2015, is a key qualification competition providing pathways for age grade teams. Teams from across the region are eligible to participate, excluding teams already qualified to the World Rugby U20 Championship.
Oceania Rugby announced on 15 November, teams that have featured in the Oceania Rugby U20 Trophy since its inception include the Cook Islands, Fiji, Papua New Guinea, Samoa, Tonga and Vanuatu.
The Oceania Rugby U20 Trophy was the last regional competition held in 2020 prior to the outbreak of Covid-19 within the region. The one match tournament saw Samoa run out victorious against Tonga 36-3.
Through the support of the Australian Government's PacificAus Sports program the 2022 Oceania Rugby U20 Trophy will increase to a two-match competition. 
Oceania Rugby Interim General Manager Lemalu Wayne Schuster said of the importance of regional age grade competitions in bridging the gap between schoolboy's rugby and senior international XV.
The Oceania Rugby U20s Trophy is a crucial international competition pathway for teams within our region who are not qualified for the World Rugby U20 Championship. The Trophy not only provides critical game time, but also serves as a qualification event for the World Rugby U20s Trophy in 2023.
We are exploring opportunities to expand the Oceania Rugby U20 Trophy to include more of our development and performance Unions which will involve a bit more work and dialogue with these member unions in building their age grade pathways, he said.
Tonga 
At th same time, Peter Harding, Tonga Rugby Union CEO said Tonga is looking forward to welcoming back International rugby to the Kingdom.
"Tonga is happy to host the Oceania Rugby U20 Trophy this year and bring our rugby family back to the kingdom. We have a number of internationals planed in Tonga in the coming year and this is a great reentry tournament for us to host.
"We are thankful for the full support of the Tongan Government to ensure our facilities are upgraded and back at international standards having not held an international here since 2017."
He said the team are looking forward to a successful campaign against Samoa and what lies ahead in 2023.
The Under 20 Trophy will be held at Teufaiva Stadium in Nuku'alofa.