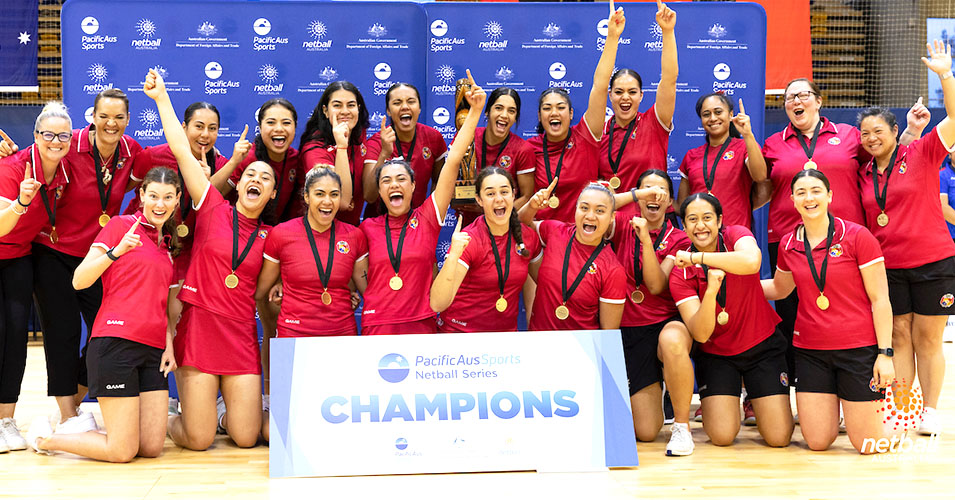 Tonga's National Netball Team, the Tala, has won the 2022 PacificAus Sports Netball Series held last week on the Sunshine Coast in Queensland, Australia.
The victorious team defeated Samoa's Tifa Moana 69-43 in the grand final on 21 October, in their second series.
Head Coach, Jaqua Pori-Makea-Simpson told Matangi Tonga today that having an undefeated year and getting a second series win is just a remarkable and proud moment.
She said it wasn't easy as the scoreboard made it look, it took hard work and commitment.
"We asked some tough questions of each other and the girls rose to the challenge beautifully. I am so proud of what we have achieved and the growth from the first series to now."
The coach also knows the events of 2023 will really push them and they used this series as the start of preparation for next year's World Cup.
"It was a dream run and there were plenty of takeaways, improvements and lessons for the coming year. It is always an honor to wear the Tala uniform, who and what it represents."
Meanwhile, Tala went into this grand final undefeated in all of its match rounds.
The team defeated the Fiji Pearls 74-55, Papua New Guinea Pepes 83-45, USC Thunder 59-39 and the Australian Pathway Team 57-46.
Hulita Veve also took the Grand Final MVP.
The series, which was funded by the Australian Department of Foreign Affairs and Trade was held from 16-21, at USC Stadium.