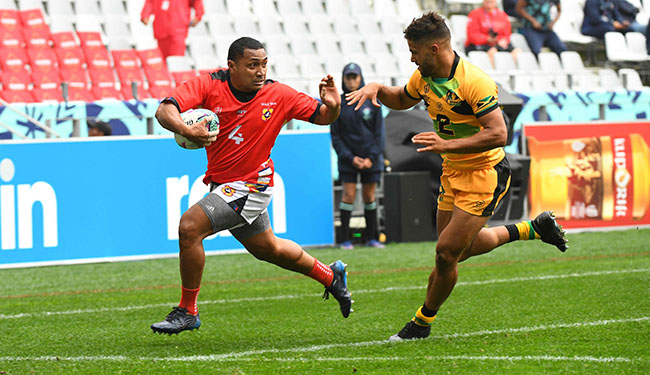 Tonga's Rugby 7s squad made a good effort at the 2022 Rugby World Cup Sevens in Cape Town, South Africa when it reached the bowl's semi-finals, after securing one win.
Oceania Rugby reported that the Tongans lost to Kenya 0-19 in a pre-round fixture on 9 September.
Tonga then moved into the bowl matches and rebounded with a solid win over Jamaica 17-0, on the second day, 10 September.
The Tongans then suffered a heartbreak as it narrowly lost 12-17 against Germany, in the bowl's semi-finals on 11 September.
Tonga 7's has finished 20th at the RWC7s, after loosing its final match 0-19 against Hong Kong.
Meanwhile, Australia and Fiji were crowned Women's and Men's World Champions respectively, after claiming exhilarating victories, at the Rugby World Cup Sevens 2022.
The Rugby World Cup was held from 9-11 September. in Capetown.