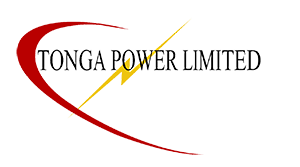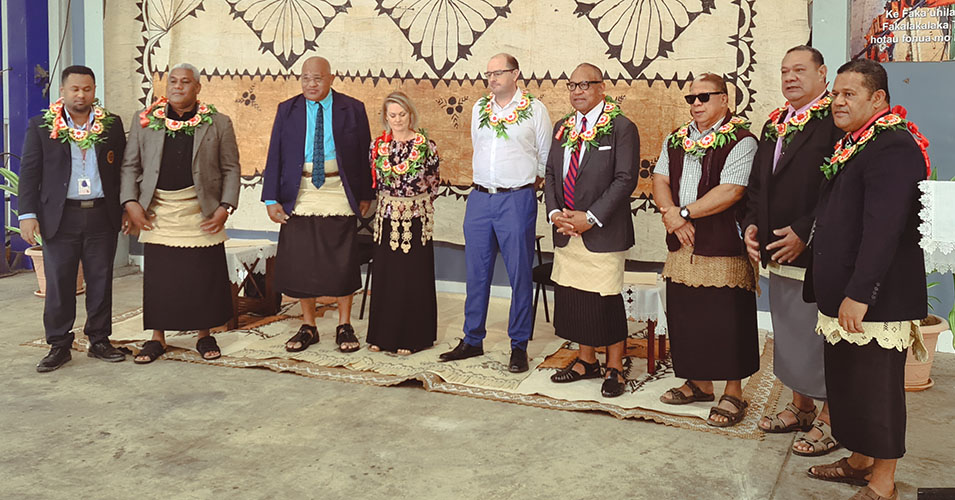 MATATOA, TOFOA (26 July 2022) — The Government of Australia has donated distribution network equipment to Tonga to support Tonga Power Limited's recovery efforts from the HTHH volcanic eruption, and coastal tsunami, with an official handover event this week, on  26 July.
The successful handover of the Government of Australia's emergency aid was conducted by Deputy High Commissioner for Department of Foreign Affairs Australia to Tonga, Mr Donald Moltimore, joined by Mr Tapu Panuve, Chairman for the Common Utilities Board of Directors.
First Secretary of Development, Foreign Affairs Australia, Ms. Shelly Thomson, stated that the Australian Government's emergency aid donations will be beneficial to Tonga's Distribution Network operations, especially due to the current COVID-19 restrictions that could potentially cause delays and shortages in supply of critical distribution network assets.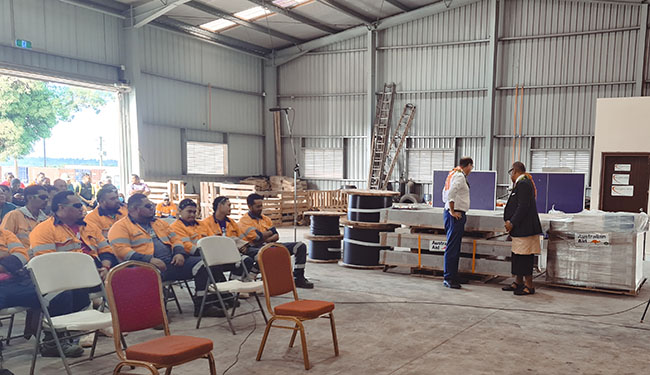 Tonga's distribution grid towards coastal areas of Tongatapu was heavily affected by the tsunami during the HTHH volcanic eruption in January. Emergency requests to donor agencies, including the Government of Australia, during the disaster recovery were completed in close co-operation with Government of Tonga, Tonga Power Ltd. and the Department of Foreign Affairs, Australia, which, in turn, resulted in successful procurement of the emergency aid assets donated ton 26 July 2022.
The Chairman, Board of Directors, senior management and staff of Tonga Power Ltd. thank the Government of Australia for the gracious donation of emergency supplies to assist with improving the resilience and safety of Tonga's electricity distribution network.
Malo 'aupito
Tonga Power Limited
--
Matangi Tonga Online ref. #6807 Tonga Power Ltd., 28 July - 28 August 2022