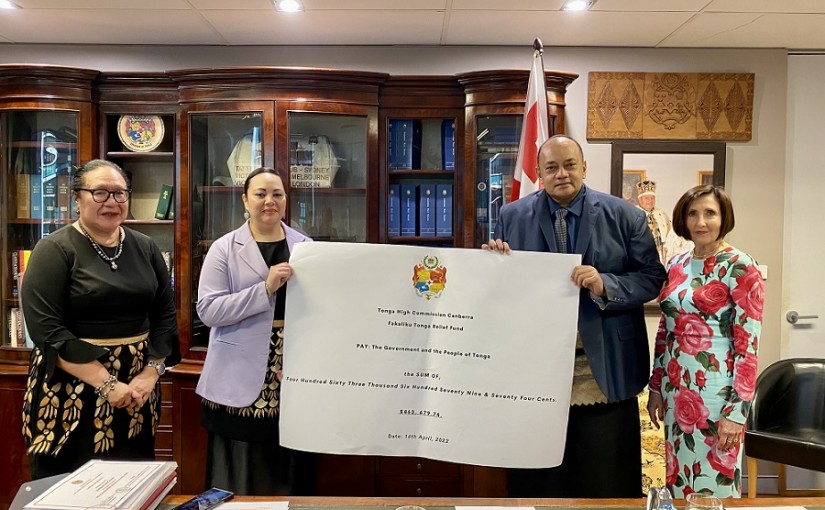 Prime Minister Hon. Hu'akavameliku received a cheque for
AUD
$463,679 (about $760,000 pa'anga), presented by Tonga's High Commissioner to Australia,
HRH
Princess Angelika Låtüfuipeka Tuku'aho last week at the Tonga Consulate in Sydney. 
The money was raised by the Fakaliku Tonga Fund, a charity initiated by the Tonga High Commission in Australia to help recovery efforts in Tonga. The Princess said the money was raised from all walks of life in Australia.
"The FakalikuTonga Fund is made up of generous donations from so many sources who were all concerned to help Tonga. These include High Commissions and Embassies, regional and local Australian governments, local Tongan and other communities, churches, the business communities, and a number of school fund-raising ventures", she said.
Louise Waterhouse also highlighted the generosity of many donations in kind: "We are sending over $
A2
.5m in much-needed items sourced in Australia and sent to Tonga through the generous support of Swire Shipping".