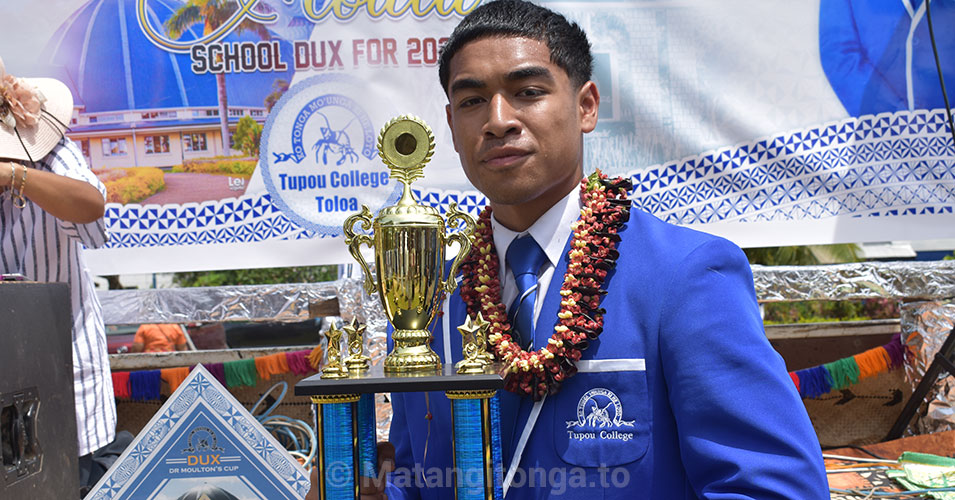 The Dux of Tupou College was awarded to Tofā Moe 'Alo Taumoha'apai Moala during the all boys secondary school's prize giving ceremony today.
HM Queen Nanasipau'u awarded the Form 7 students' prizes for Calculus, Statistics, Physics, Chemistry, Biology, English, Biblical Studies and the Best All Rounder award.
The outstanding student was also awarded Crown Prince Tupouto'a 'Ulukalala's special prizes of $1,000 pa'anga each for Best in Mathematics and Science.
The Queen, in congratulating the students for completing this academic year, encouraged them to always study hard.
She said most had not decided on their educational paths but they needed to study hard in important subjects such as English, Mathematics, Science and if they could, include a foreign language.
"In addition, it is imperative for parents to encourage and support their children to have curious minds and to always ask questions because that is the best method in their quest for knowledge," said Queen Nanasipa'u'u.
The prizegiving was held to a full house of parents and families at the Queen Salote College Hall. 
Tupou College, now 155-years old, is a boarding school operated by the Free Wesleyan Church.
Meanwhile, other church and government secondary schools will hold their prize giving ceremonies next week, ending the 2021 academic year in Tonga.