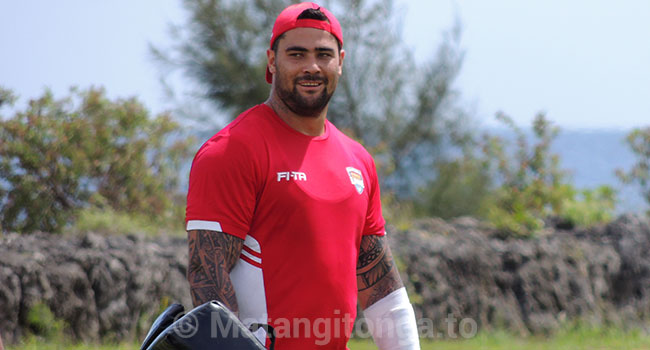 Tongan International rugby league player, Andrew Fifita, is in an induced coma and will undergo surgery this afternoon in Brisbane after suffering a throat injury following a game on Sunday.
A statement from the Cronulla Sharks, where Andrew is currently contracted, said last night that he was in a stable condition "with a surgical correction scheduled" this afternoon at the Royal Brisbane and Women's Hospital.
"He is receiving the best possible care and all going well, it is expected he will recover in hospital for an extended period."
The 32-year-old suffered the injury during Sunday's game against Newcastle in the second half of the match.
"After the match, Andrew reported difficulty swallowing. He was also noted to have a hoarse voice at this time and his care was escalated to the paramedics with a suspected laryngeal injury. He was taken via ambulance to hospital, where a significant laryngeal injury was confirmed," stated the Sharks.
Andrew's wife, Nikki, and his family have expressed their appreciation to all who have sent messages of support and offered well wishes.
Andrew was one of the star players of Tonga's rugby league team that reached the semi-finals for the first time in history at the 2017 Rugby League World Cup held in New Zealand.
He also played in Tonga's team that beat Great Britain and Australia in 2019, helping to cement Tonga's world ranking in the top four. Tonga will head Group D at the next Rugby League World Cup in England, which has been postponed to 2022.