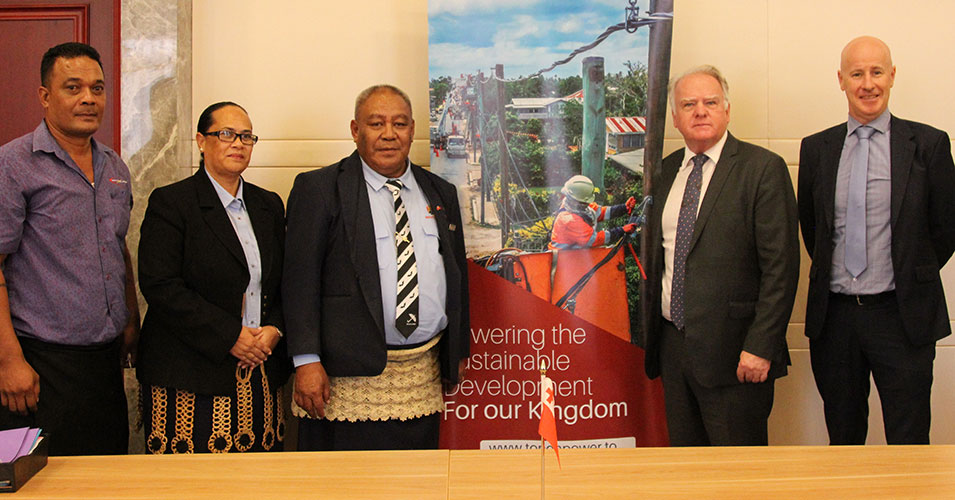 Australia has donated AUD$12.05m to Tonga to help overcome the economic impacts of COVID-19.
Australia's High Commissioner to Tonga, HE Adrian Morrison signed funding agreements with Minister for Finance, Hon Tevita Lavemaau on June 8.
The funding includes AUD$1.75m, part of Australia's annual budget support contribution to the Tongan government, which was conditional to completing an agreed set of actions under the Joint Policy Reform Matrix (JPRM), such as rolling out Tonga's Labour Mobility Policy Framework.
Funding of AUD$5m is to support Tonga's government in navigating financial pressures of the pandemic and to avoid long-term unsustainable levels of debt.
While AUD$5.3m will go towards Tonga Power's ongoing Nuku'alofa Network Upgrade Project for a safer, more reliable and climate resilient power network.
HE Adrian Morrison said Tonga, along with the rest of the world, is beginning to plan for a world post COVID-19.
"Guaranteeing a strong and prosperous economy is a crucial part to this plan."
Australia understands the assistance and support measures needed to help rebuild Tonga's economy beyond COVID-19 and is well placed to play an important role in helping reopen economies across the Pacific region, he added.