Principal Activities
Bank of South Pacific Tonga Limited ("BSP") is a 100% owned subsidiary of Bank of South Pacific Limited which is a leading Papua New Guinea based bank with a wide network extending across the Pacific and Asian regions, including Fiji, Vanuatu, Cook Islands, Solomon Islands, Samoa, Tonga, Cambodia and Laos. The principal activities of the bank are the provision of retail, commercial and general banking services.
Directors
Directors of "BSP" as at 31st December 2020 are:
Sir Kostas Constantinou, OBE, Mr. Robin Fleming, CSM, Mr. Geoffrey Robb, Mr. 'Alifeleti 'Atiola, Ms. Elizabeth Sullivan, Ms. Marcellina Wolfgramm Ha'apai.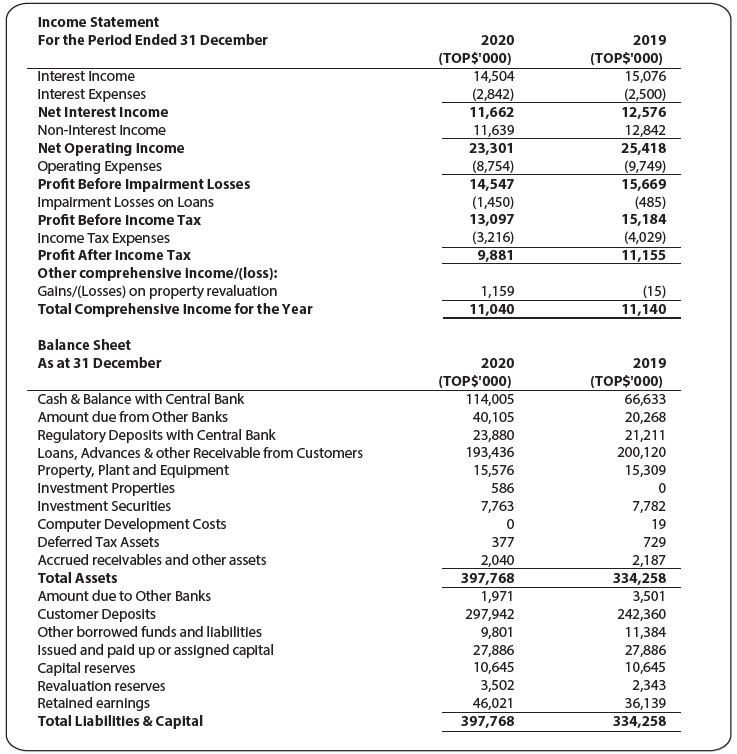 Sponsored Post #5938 20210325-0424