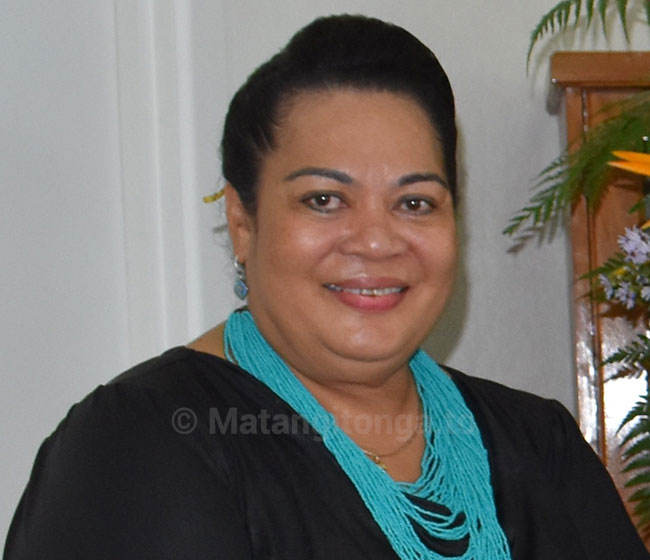 Dr Netatua Pelesikoti Taufatofua, a distinguished Tongan scientist, passed away suddenly in Nuku'alofa on 11 November.
Tributes from her family and friends have been posted on social media, including details of her funeral which is reported to be held tomorrow, Saturday, November 14, at 11:00am at the FWC Centenary Church before she is laid to rest at Telekava Cemetery in Kolomotu'a.
Tonga Broadcasting is live streaming the funeral for family members and friends who cannot attend due to CoViD-19 restrictions.
Netatua held high level roles throughout her career and was also a political candidate for Tongatapu 1 in the last General Election.
She had been the Deputy Chair of the Tonga Cable Ltd. Board since September.
Netatua was admitted to an International Scientific Advisory Panel for the World Meteorological Organisation last year.
She was also a candidate in the 2019 Tongatapu 1 By-Election, against Siaosi Pohiva, which she narrowly lost by 16 votes. This was after the death of former Prime Minister, the late 'Akilisi Pohiva, who died in September that year.
In addition, she helped to establish the Pacific Meteorological Council in 2011 when she was Director of the Climate Change Program at the Secretariat of the Pacific Environmental Program (SPREP).
Netatua began her career as an environmental technical officer in Tonga. She also served as an advisor at the South Pacific Applied Geoscience Commission, now called the Applied Geoscience Division of the Pacific Community. 
She held a PhD Degree in Environmental Science, specialising in Sustainable Coastal Resource Monitoring and Assessment, coastal water quality, coral reefs and sea grass, from the Environmental Science Department, University of Wollongong, Australia (2003).