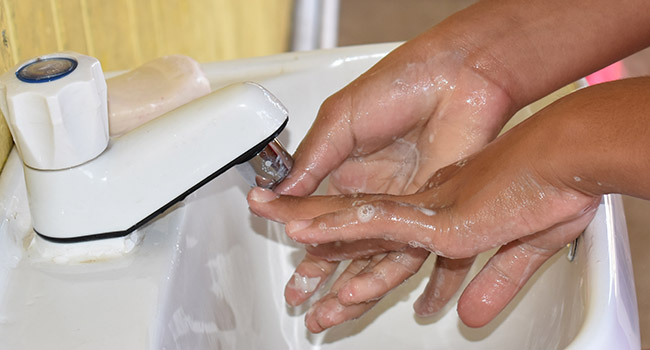 A total of $24.2 million has to date been provided by the United States to support efforts to prevent and respond to the spread of COVID-19 in the Pacific Islands.
Through the U.S Agency for International Development (USAID) this funding includes support for humanitarian partners, including Catholic Relief Services (CRS) and UN World Food Program (WFP), to help combat COVID-19 in the most vulnerable communities throughout the Pacific region.
U.S Ambassador Cella said they were proud to partner with CRS and the WFP to ensure vulnerable people get the support, information and supplies they need.  
"The United States is a world leader in funding to address the effects of this silent and costly killer. We are glad to work with trusted partners to advance livelihoods in the Pacific."
USAID humanitarian partners in Fiji, Kiribati, the Marshall Islands, Micronesia, Samoa, Tonga, and Tuvalu are distributing hygiene supplies, installing hand washing stations and water tanks at strategic points and raising awareness about COVID-19 and how to stay healthy.
It is also supporting WFP to airlift critically-needed medical supplies and relief items to areas where commercial flights are limited or unavailable; monitor regional supply chains and coordinate local authorities and aid organizations' movement of critical goods into and throughout the region; and provide telecommunications services and support to ensure life-saving information can be disseminated even in remote or sparsely-populated areas.