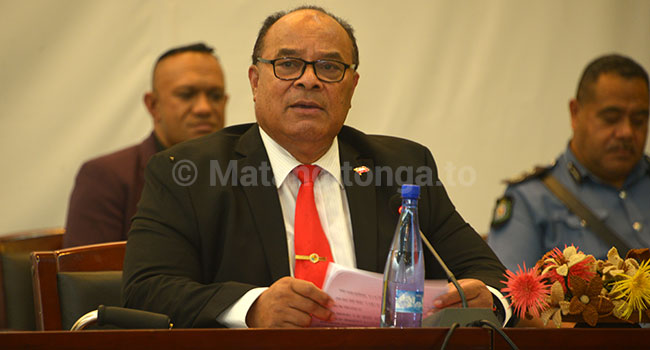 Restrictions enforced under a State of Emergency in Tonga since 17 April will be relaxed for a couple of weeks from 8:00pm May 1 to 15, 2020, the Prime Minister Hon. Rev. Dr Pohiva Tu'i'onetoa, announced yesterday.
The night time curfew will continue from 9:00pm to 5:00am.
The relaxations of the restrictions include:
Night clubs, clubs, bars and kava clubs may be opened for business on Fridays and Saturdays only; from 5:00am to 9:00pm.
Kava drinking sessions prior to church services are permitted on Sundays only.
Daily early morning church services and on Sundays are allowed. Mass gatherings under the restrictions, which are limited to only 20 people indoors and 40 people outdoors, does not apply to religious services and educational institutions.
All gyms, sporting events and activities, celebration of birthdays, marriages and other recreational or related gatherings shall be permitted, but they shall not exceed the maximum number defined as Mass Gatherings: not exceeding 20 people indoors and 40 people outdoors.
Events such as bingos and contact sports are prohibited.
Funeral gatherings shall be restricted to 20 people indoors and 40 people outdoors.
The Police and His Majesty's Armed Forces have the authority to enforce these regulations.
Border closed
Tonga is continuing to divert incoming passenger arrivals.
Hon. Poasi Tei, the Minister responsible for Disaster Management explained that government is looking at reviewing its Open Border Policy at the ending of the State of Emergency on 12 June.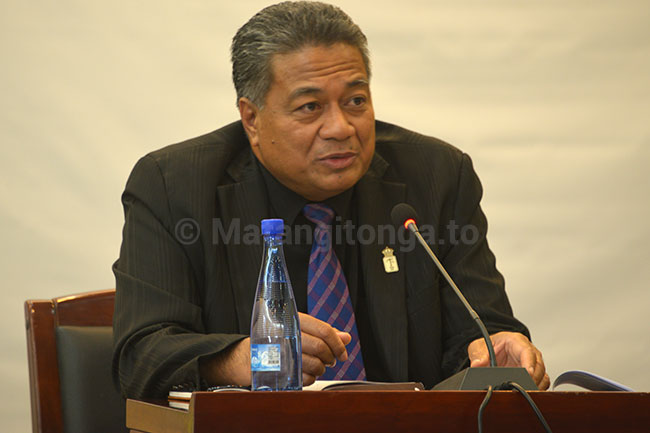 Meanwhile, there are a number of issues to be finalised such as which countries the incoming passengers may come from, their age groups and quarantine facilities. He said that more than 200 rooms from commercial facilities are available.
However a final decision to allow in international air services with passengers will depend on the ability of the Ministry of Health to fulfil  their responsibilities.
The Minister of Health Hon. Dr 'Amelia Afuha'amango Tu'ipulotu explained that there are about 10,000 Tongans who are stranded overseas because of the lockdown but at the same time the Ministry of Health are responsible for protecting the lives of 100,000 people. "Remember, we are still a developing country."
The CEO for the Ministry of Health pointed out that they are in the process of completing their work plan, to complete the Mu'a Hospital, while the installation of the testing equipment at Vaiola Hospital was underway.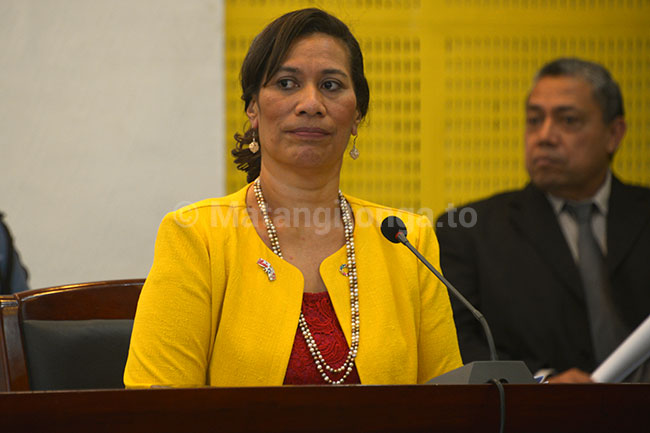 CoViD-19 funerals
Tonga is one of only 13 countries that have not declared cases of CoViD-19 (ten are Pacific islands).
The coronavirus has caused many deaths in developing countries.
Tonga's Ministry of Health has established procedures for handling CoViD-19 deaths, should the pandemic arrive here.
Relatives of the deceased CoViD-19 patients will not be allowed to visit and take the deceased home to be buried. No one else will be allowed to go near the deceased person, only those from the medical health service.
At yesterday's press conference, the Prime Minister invited everybody to a prayer service to be held at the Cabinet Room on Saturday, May 1, at the start of a day of Fasting and Prayer (until 5:00pm on Sunday). He said that the event  will be broadcasted and televised live. It is the second fasting and prayer event held by Cabinet aimed at preventing the arrival of CoViD-19.