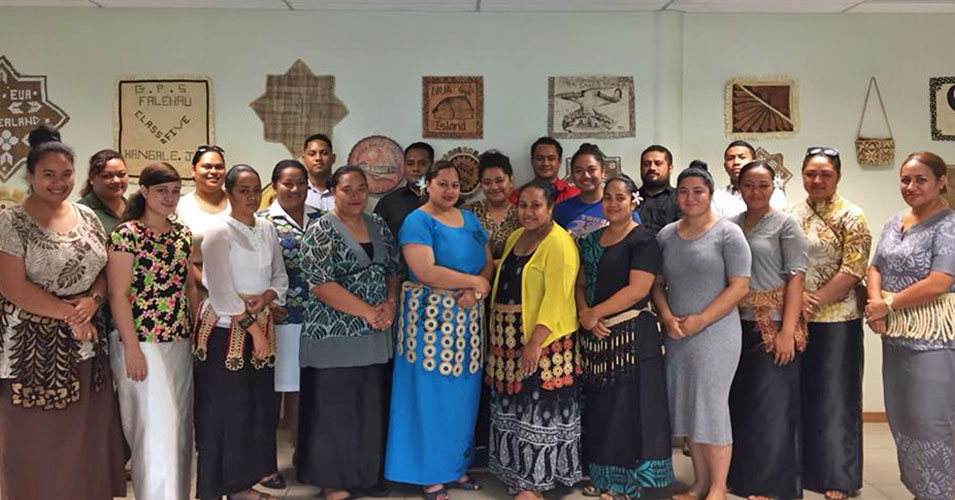 Twenty-six Tongan students have been awarded tertiary scholarships to study in New Zealand and Fiji starting this year, funded by the New Zealand Government through its Aid programme.
New Zealand universities have accepted 21 scholars while Fiji's University of the South Pacific has accepted six.
The scholars will study different levels of qualifications including bachelor's and master's degrees and PhDs, in a variety of fields including health sciences, information technology, accounting, business, energy, medicine, environmental management, engineering, aviation, commerce, economics and maritime law.
The Dux of Tonga High School, Maletino Mafi, also received the 2018 King Tupou VI Coronation Scholarship, which is offered annually to the top student of the school.
At a reception hosted by the Acting New Zealand High Commissioner to Tonga, Nick Hurley, said scholarship winners were encouraged to embrace their studies abroad.
"Seize this opportunity. Be bold. Be brave. Challenge yourself. Remember always that you are ambassadors for your family, for your village, for Tonga," said Mr Hurley.
Guest Speaker, Hon Penisimani Fifita, Minister of Education, congratulated scholars on their achievements and encouraged them to aim for excellence in their studies and not just to achieve a pass grade. He told them to remember that the funding they received was a privilege and that students should study hard and respect the honour of their selection. 
On completion of their studies, students on scholarships return to Tonga with the knowledge and skills to enrich the Kingdom and their communities.
Over NZ$3 million is invested in tertiary scholarships annually for Tongan citizens by the New Zealand Government.