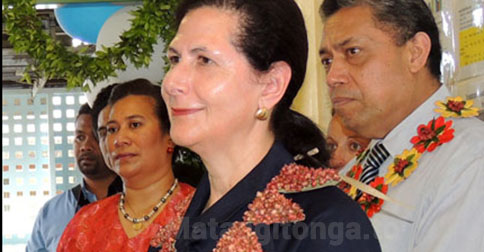 Australia's Development Minister Concetta Fierravanti-Wells is facing a formal complaint by China's Foreign Ministry responding to scathing remarks that the Minister made yesterday in a prominent Australian newspaper 'The Australian' where she berated China's development aid projects in Pacific Island countries.
Concetta Fierravanti-Wells stated "You've got the Pacific full of these useless buildings which nobody maintains, which are basically white elephants,"
"I've gone to the islands and you'll be driving along on some back road and all of a sudden you see this Chinese road crew building a road to nowhere and you think 'hmm, what's all that about'," she added.
"We want to ensure that the infrastructure that you do build is actually productive and is actually going to give some economic benefit or some sort of health benefit."
Tonga was among the Pacific Islands Concetta Fierravanti-Wells visited  in 2016, when she signed the 'Tonga-Australia Aid Partnership'.
China aid
Lu Kang, a spokesperson for China's Foreign Ministry responded in a press briefing. He stated "The assistance provided by China has significantly fuelled the economic and social development of these countries and delivered tangible benefits to the local people, which has been warmly welcomed by the governments and people of these countries."
"We hope that certain people in Australia should engage in self-refection instead of pointing fingers at and making irresponsible remarks on other countries."
A spokesperson for Australia's opposition party (Labor Party) Ms Penny Wong slammed Fierravanti-Wells for straining relations. She told Australia's public broadcaster ABC news that the current Australian Government had been cutting Australia's aid to the Pacific and that China was simply stepping in to fill the void
Senator Wong said, "China has played an increasing role in the Pacific while the Coalition under Tony Abbott and Malcolm Turnbull have increasingly abandoned the region."
"They have relentlessly hacked at our aid funding, seeing an $11 billion cut to the development budget since they won government."