Photo: Paralympics New Zealand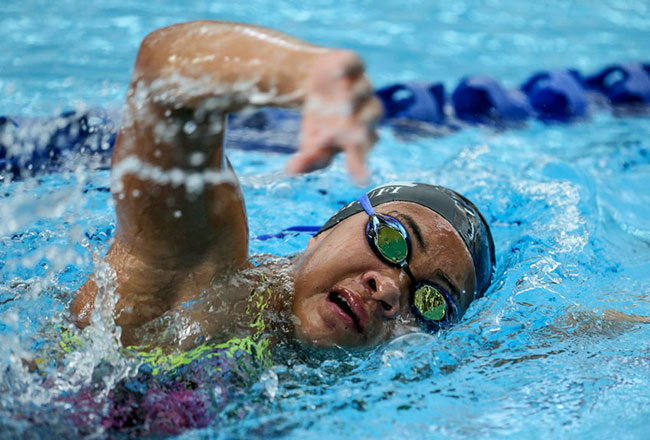 Teenage swimmer Tupou Neiufi (15) from Auckland has been summoned to join the New Zealand Paralympic team in next month's Paralympic games in Rio de Janeiro, Brazil. As a reserve Tupou Neiufi was a late call up to take the place of Kiwi swimmer Bryall McPherson, who withdrew last week due to injury.
Paralympics New Zealand announced her selection last week. Tupou will compete in the 100m backstroke, 100m freestyle, and 50m freestyle. The chief executive of Paralympics New Zealand, Fiona Allan announced "I am thrilled to confirm Tupou's selection to the Para-swimming team to represent New Zealand at the Rio 2016 Paralympic Games…although we are saddened by Bryall's withdrawal we know that Tupou is a strong addition to the team."
"Tupou has consistently demonstrated outstanding results, including meeting the Swimming New Zealand nomination and the Paralympics New Zealand selection criteria after setting a minimum qualifying time for Rio 2016, but we simply did not have a slot available for her until now."
When she was only 2 years-old Tupou was hit by a vehicle leaving her with a head injury and left-sided hemiplegia. As part of her rehabilitation Tupou started swimming, she excelled in it and began competing at the age of 11.
According to Paralympics New Zealand she is currently ranked 6th in the world in the Women's 100m Backstroke S9. She has continually improved her personal best times.
Tupou stated "I am incredibly excited about my selection to compete at the Rio 2016 Paralympic Games. I have continued to train hard in the hope that I would be selected and now I am thrilled that my dream of representing New Zealand is a reality."
The Paralympics are scheduled to begin next month following the end of the currently ongoing Olympic games. The Rio 2016 Paralympic Games will take place from 7-18 September 2016.