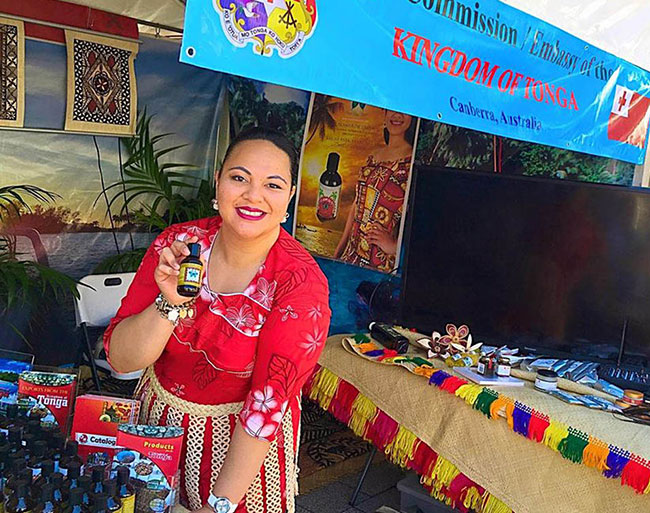 Tonga was just one of 170 different nationalities on show at the 20th National Multicultural Festival held in Canberra, Australia, on 12-14 February 2016.
HRH Princess Angelika Latufuipeka Tuku'aho, High Commissioner of Tonga in Australia, helped to promote Tonga with her staff as well as the True Tonga Inc. delegation from Tonga led by Monalisa Palu. Local Tongan groups in Australia also took part.
Around 280,000 people attended the event which had 400 stalls, 350 performance groups and 2,500 performers over three days.
The festival provides a great platform to promote Tonga as a tourist destination and gives Australians an insight to its people, culture, handicrafts and art work.