Photos by Linny Folau, Adrienne L. Kaeppler and Peter Poulsen.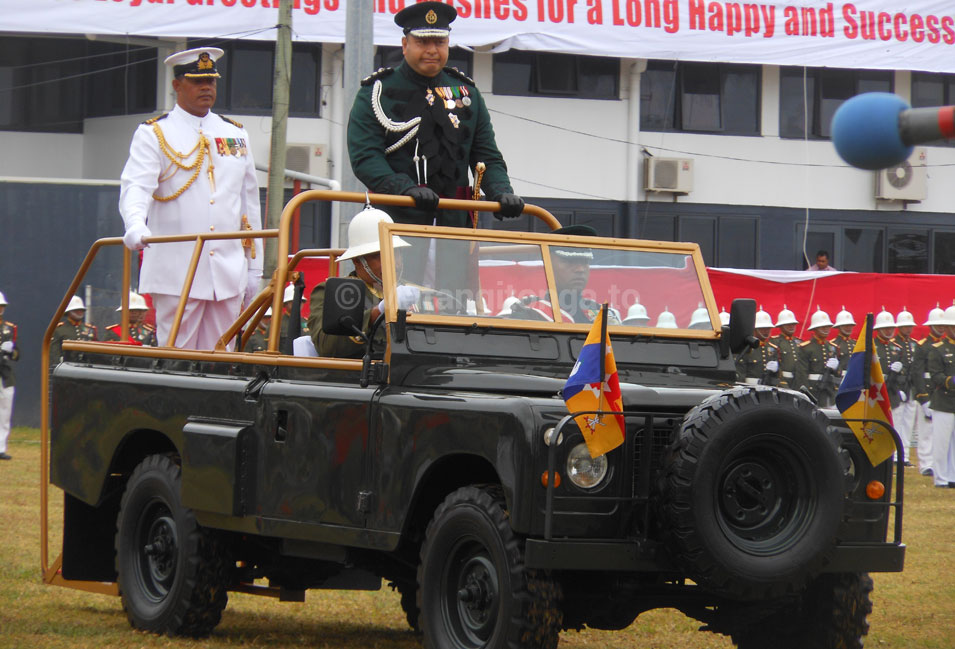 A Military Parade in honour of HM King Tupou VI and Queen Nanasipau'u's Coronation was held on an overcast morning, 6 July at Mala'e Pangai Lahi.
The King inspected the parade before the Trooping of the Combined Bands of HMAF, US Marine Corps Band, Australian army Band, and the New Zealand Army Band in Slow and Quick Time, March Past and Advance in Review Order, concluded by the General Salute, before returning to the Royal Palace.
The final Royal Luncheon in the afternoon was hosted by Government at Mala'e Pangai Lahi's seaside area.
Coronation celebrations will conclude with military tattoos to be held both on Tuesday 7, July and Wednesday 8 July at Mala'e Pangai.