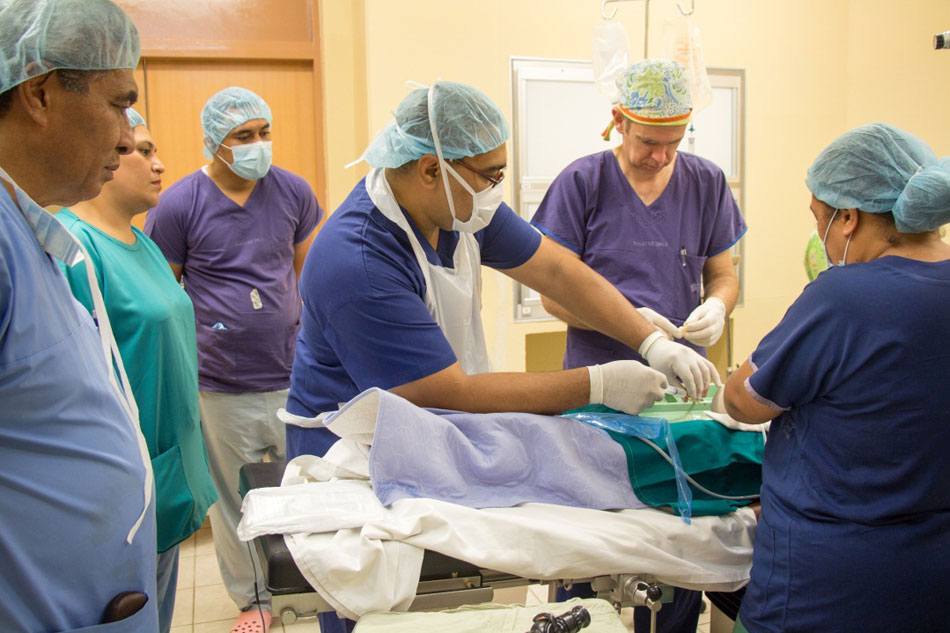 A specialist urology team from Australia provided a range of free diagnostic and treatment services to patients at Vaiola Hospital during a training and mentoring visit to Tonga on May 30 to June 5.
The Australian Department of Foreign Affairs and Trade in a statement, said that the team also provided training and mentoring opportunity for local staff, because a key focus of their visit was to develop the skills of the local surgical team to deliver urology in Tonga.
Local surgeon Dr Kolini Vaea said the Ministry of Health staff learned to improve their surgical techniques and practices. "We can improve our ability to diagnose patients and talk with them about their treatment options, which leads to better care and health outcomes for our patients," he said.
Dr Phillip McCahy from Casey Hospital in Melbourne said their team included a surgeon, anesthetist and two nurses. "This mix ensures that we can maximize the transfer of skills and knowledge to Tongan staff."
He said delivering a greater number and variety of urology services in Tonga would help to reduce stress caused to patients.
Local treatment services remove the need for travel and reduce medical costs. These are also important factors for successful health outcomes in developing countries.
The team's visit is part of a Pacific Islands Program (PIP), which is in its sixth year since starting in 2009. Previous visiting teams with local staff have provided more than 326 specialist consultations in which 150 patients had received life-changing treatment.
This program is managed by the Royal Australasian College of Surgeons funded by the Australian Government.