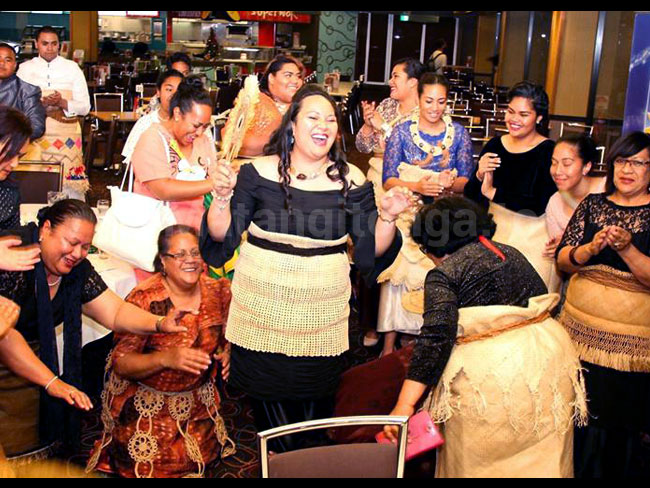 Photos by Lui Tonga
A total of AUD$13,140 raised by the Tongan community in Canberra will be donated to the people who were affected by Tropical Cyclone Ian in Ha'apai, to help them over the Christmas holidays.
Over 50 Tongan youths in Canberra showcased traditional ta'ovala (waist mats) at a fashion fundraiser event, hosted by Princess Angelika Latufuipeka Tuku'aho, Tonga's High Commissioner to Australia on Friday 28 November. 
There were 23 different categories of the ta'ovala including fala fatu, fala vala, ta'ovala tofua, lokeha, kie fau, kuta, kie tonga, fanakio and more modern versions of Tongan outfits for dancing, church and work.
"Tongan history is written in the ta'ovala heirlooms," said Princess Latufuipeka. "The tying of our various mats around our waists with the kafa is not only a symbol of respect and Tongan culture but it means that we are binding the land of Tonga onto us wherever we go."
The Tonga Canberra Partnership Committee and members of the community donated the ta'ovala for the fundraising, which also aimed at educating Tongan youths about their culture.