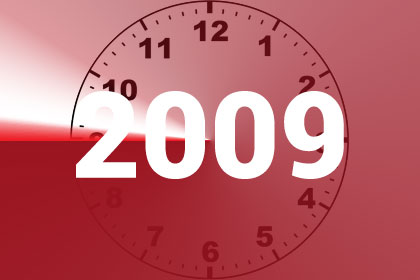 From our archives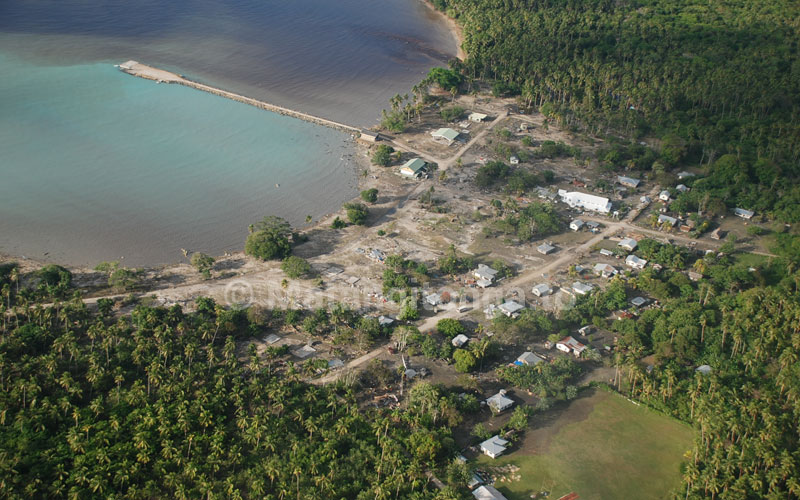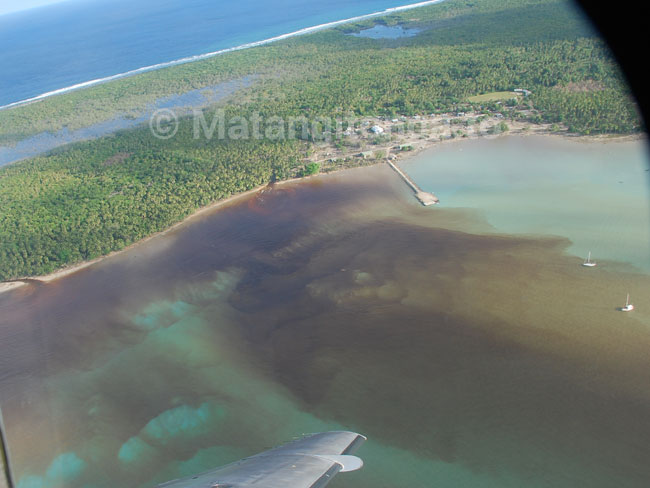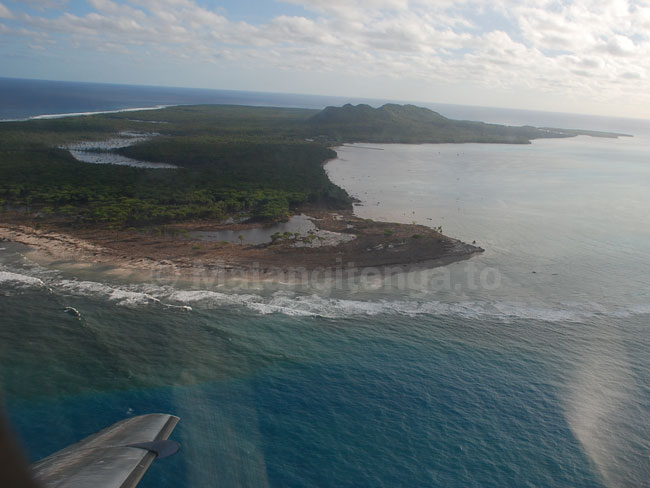 Story and photos by Pesi Fonua
The island of Niuatoputapu in northern Tonga was severely damaged by tsunami waves early yesterday morning, September 30, 2009.
The waves were generated by an 8.3 magnitude earthquake, which occurred between Niuatoputapu and Samoa.
To assess the impact of the tsunami waves on Niuatoputapu a government charted flight, with members of the government's Disaster Committee, police officers, soldiers from the Tonga Defence Services, a representative from the Ministry of Information and myself, a journalist flew over the island yesterday afternoon.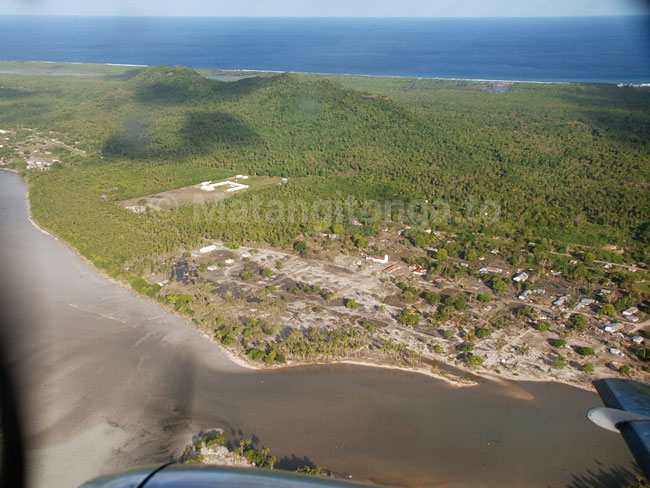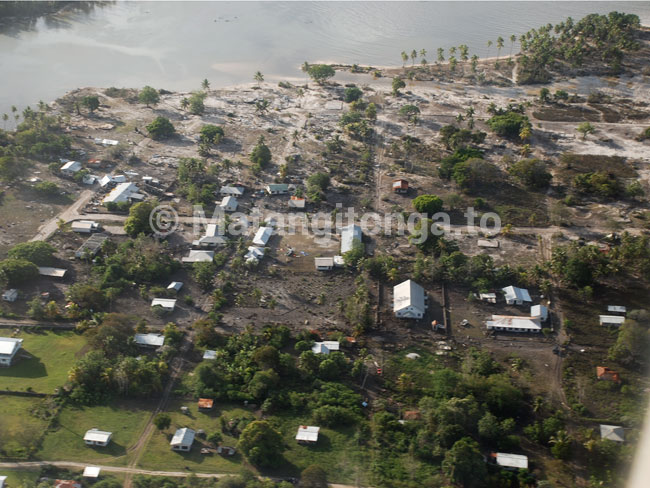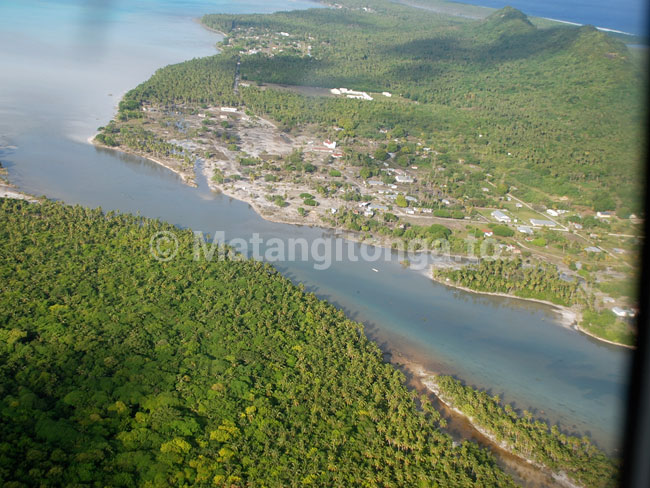 From the air two of the three villages on the island, Hihifo and Falehau appeared to have been flushed out by the waves, and trees and houses were either pushed over or have been moved toward the sea or were sitting in odd places, such as the middle of the roads. On the other hand, the village of Vaipoa was sitting high and dry.
'Eleni 'Aho the CEO for the Ministry of Transport who was on the charter flight said that 10 people were reported dead. She said that her last communication with the island through the airport tower just before boarding the charter flight, that ten were reported dead or missing. They were trying to escape on a vehicle to higher ground when they were struck by a wave which overturned the vehicle and they were trapped in the vehicle. She said that six were found dead four were still missing.
The tsunami disabled the island's telephone communication facility and washed away its health center. The Tongan Development Bank branch on the island and government buildings were also wrecked. The only airport runway on the island was also damaged, making it impossible for an aircraft to land and help the 1029 inhabitants on the island.
Tonga's 2006 census reported that there were 211 households on the island with a total population of 1029, 526 males and 493 females.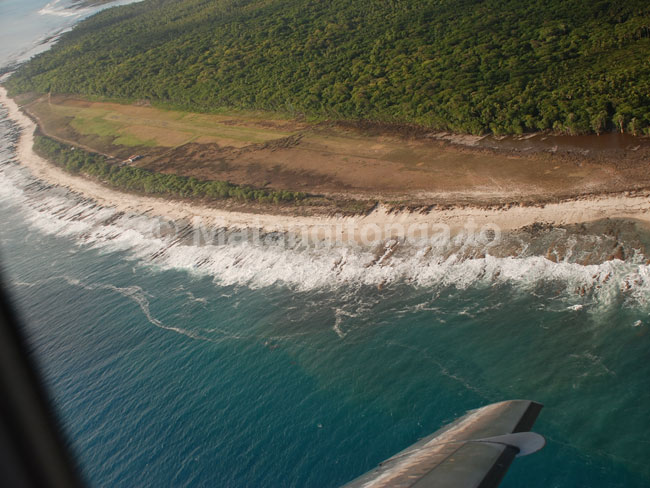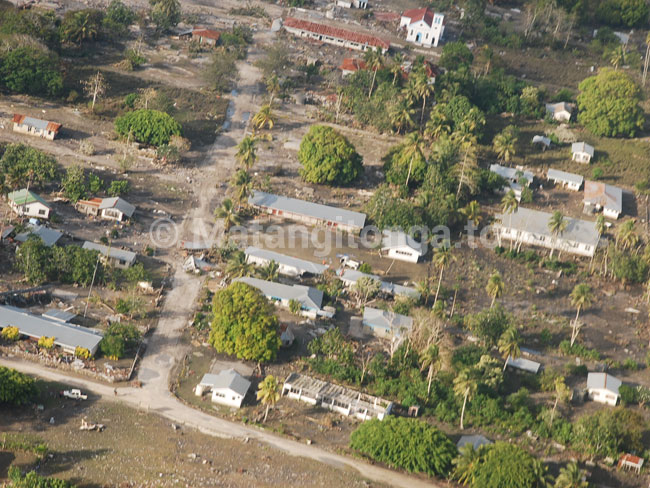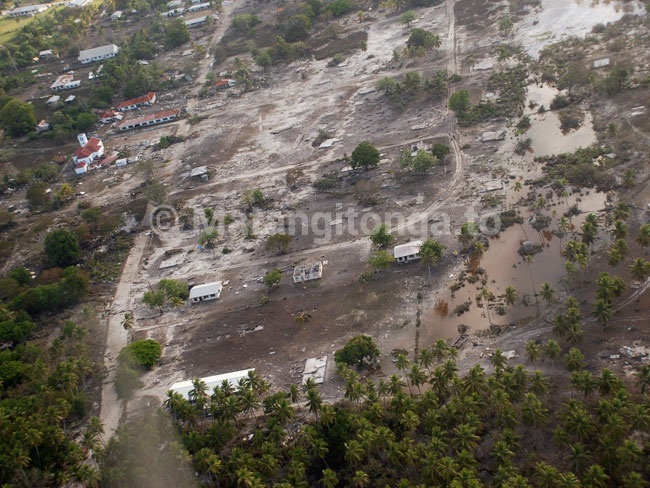 After circling around the island a number of times, taking photographs and have a through observation of the situation on the ground we then headed back to Tongatapu. The CEO for the Ministry of Work Sione Taumoepeau who was on board said that three of the urgent task to be carried out by a team which will be dispatched on one of the patrol boats of the Tonga Defence Services are to fix the runway, establish a health centre and to provide food and drinking water for the people on the islands.
It took just over three hours for our trip to Niuatoputapu and back, and once back in Nuku'alofa the TDS patrol boat was dispatched for Niuatoputapu.
See also: Niuatoputapu disaster claims nine lives